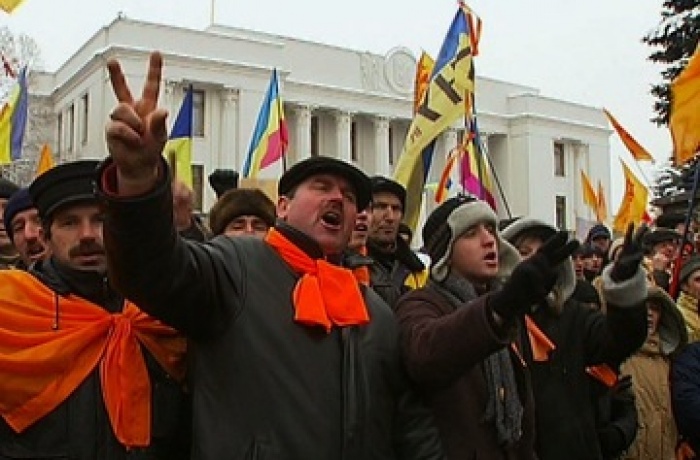 On November 21, 2004 the people of Ukraine were supposed to elect a new president. They had the choice of two candidates: the appointed heir Viktor Yanukovych, the prime minister in the government of the very unpopular outgoing president, and Viktor Yushchenko, a popular opposition leader.The outgoing president Leonid Kuchma had an important personal stake in this election. For years the opposition had blamed him for various crimes – from corruption to involvement in the murder of an opposition journalist. A hand-picked 'heir' was his best chance to secure post-presidential immunity.The day after the election, the state controlled media declared Viktor Yanukovych the winner.The outraged people of Kiev took to the streets, staging the biggest mass protest in post-Soviet history.So began the Orange Revolution.
Production
Sales:
Awards
2007 – Special Mention, PuntodeVista IDFF of Navarra (Pamplona, Spain), 2008 – Juror's Choice Selection (1stPrize), 27 Annual BlackMaria Film + Video Festival (Jersey City, USA)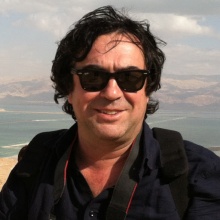 Director
Andrei Zagdansky
Andrei Zagdansky was born in 1956 in Kyiv. He graduated from the Kyiv State Institute of Theatrical Arts. Worked at Kyivnaukfilm studio in 1981-1988. Zagdansky was a member (1988-1996) and secretary (1990-1992) of the FIlmmakers Union of Ukraine. In 1992 he emigrated to the USA, where he read lectures on the history of cinema at New York New School University and founded the independent studio AZFilms (1996). His feature documentaries have won numerous awards at international fests, starting from his very first film in 1990.
Selected Filmography
(Selected): Interpretation of Dreams (1989), Vasya (2002), Konstantin and Mouse (2006), Orange Winter (2007), My Father Evgeni (2010)