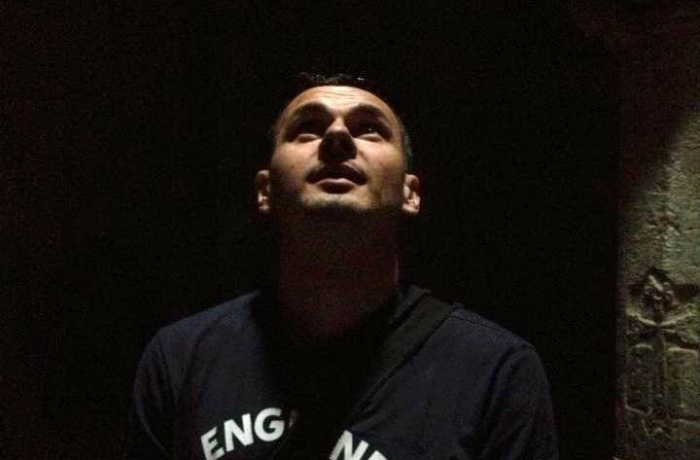 In the night of May 11, Russian secret service known as FSB detained Ukrainian film director, screenwriter and Maidan participant Oleh Sentsov, journalist Kateryna Serhatskova wrote on her Facebook page.
Sentsov is the author of Ukrainian feature film Gamer noted by juries of several international festivals, namely, IFFs in Odessa and Khanty-Mansiysk. The film participated in the most influential auteur film festival in Rotterdam; competed at GoEast IFF in Wiesbaden, Germany; it was also screened at Molodist IFF in Kyiv.
With his following feature project, Rhinoceros, Oleh Sentsov won the competition organized by Ukrainian State Film Agency and got the rights for state funding. He would have started filming his feature in upcoming months.
Kateryna Serhatskova wrote, "Last time he contacted me at 4 AM and wrote that he was detained, and since then his mobile number has been unavailable. Right now we can't do anything, and the only way to help him is calling the FSB officer on duty and ask what's going on with Oleh, is he alive, and when the would release him."
The later addresses to FSB quarters in Simferopol didn't result in any news about Oleh Sentsov – the fact of his detainment was neither confirmed nor denied, while any information on him, as they said in FSB, may only be disclosed to his close relatives. Oleh's phone is still not answering...