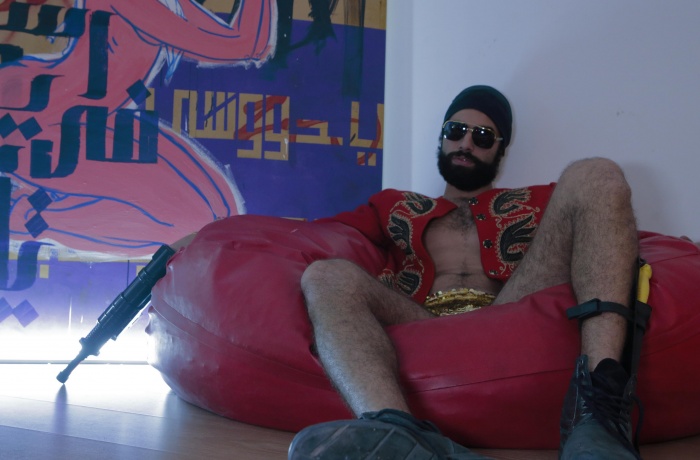 The program DOCU/ART which gathered the films about crucial power of art in the struggle for human rights starts on March 22 at 1 p.m in Red Hall of Cinema House.
Today the director Marco Wilms will personally present his film Art War. While snipers continue to aim at people's eyes, creative young people use graffiti murals, music and art to make the streets talk in the voices of the protesters killed.
Traditional Iranian focus: three decades after the Islamic Revolution, Iran is one of the most repressive countries for a director. From Iran, A Separation by Azadeh Mousavi and Kourosh Ataei (March 25, 7 p.m., Kinopanorama, The Big Hall) is an example of unprecedented success when The Separation of Nader from Simin by Asghar Farhadi has already won prizes at the best international festivals, followed by an Oscar. The country follows the ceremony with a sinking heart, and sees America bestowing the highest prize upon their favorite director. Simultaneously the US imposes embargo sanctions upon Iran. The victory of an Iranian film doesn't matter for politicians. How to take this? That is the burning and urgent issue on the agenda.
Pussy versus Putin (March 26, 7 p.m., Kinopanorama, The Big Hall) by the anonymous tandem Gogol's Wives, which was awarded as the Best Mid-Length Documentary at NTR IDFA, is a brilliant archive chronicle of the band's story.