In the rundown resort of Sukhumi (the capital of Abkhazia, a republic separated from Georgia and controlled by Russia) the local sports minister decides to prop up the prestige of his country, which is not recognised by most states. To this end, he organised the world championships in dominoes. A peek into his private life reveals that his marriage with a much younger Russian opera singer is not paved with roses, and that cultural differences often make themselves felt.
Production
zero one film GmbH, Lehrter Strasse 57, D-10 557, Berlin, Germany,
[email protected]
, www.zeroone.de, +49 (0)30 - 390 66 30; Otter Films, ul. Narbutta, 39/6, 02-541, Warsaw, Poland, 0048 22 848 04 27,
[email protected]
Sales:
Autlook Filmsales, Spittelberggasse 3/14, 1070, Vienna, Austria, +43 720 34 69 34, Andrea Hock,
[email protected]
Awards
2014 - Award of the Polish Society of Cinematographers, the Golden Hobby-Horse of Cracow, and the Golden Horn at the Cracow Film Festival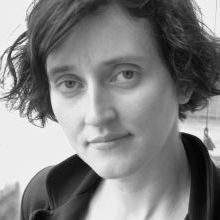 Director
Elwira Niewiera
Elwira Niewiera is a Polish director. Her feature documentary debut Bulgarian Stories was shown at a number of international film festivals. Elwira has also worked as first assistant director and researcher on the Oscar-nominated documentary film Rabbit à la Berlin. Since 2008 she has been Executive Director of the Polish-German cultural foundation Nowa Ameryka
Selected Filmography
Punk und Working (2004), Was geschah am 3. Juli 1974 (2006), Rabbit Hour (2006), Bulgarian Stories (2007), Rabbit à la Berlin (2009)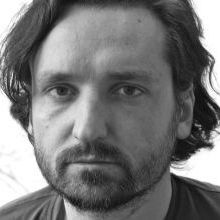 Director
Piotr Rosołowski
Piotr Rosołowski graduated as a cinematographer from the Katowice Film School and won a scholarship to the Academy of Media Arts in Cologne. He is a co-author of Rabbit à la Berlin, an Academy Award -nominated short film documentary, and Goat Walker, which won the Planet Documentary Film Award at the Berlinale Film Festival. Piotr has been the DP on many awarded feature and short films, including On the Line, which was nominated for an Academy Award for short fiction work.
Selected Filmography
Selected: Goat Walker (2004), On the Line (2007), Rabbit à la Berlin (2008), The Art of Disappearing (2013)