This is a mesmerizing film about Olivia, a stage actress with the Théâtre du Soleil, and her partner Serge, during the course of her pregnancy. Finding out the limits of her own body, she senses that the thin line between reality and the roles they play is swiftly disappearing. Overlying the past and present, she is challenged with a new life philosophy, revealing her true self.
Production
Zentropa Productions, Busca Vida Filmes, O Som e a Fúria, Film Väst
Sales
Taskovski Films, 19-21 Christopher Street, London, EC2A 2B, UK, +447957105672, irena@taskovskifilms.com, www.taskovskifilms.com
Awards
2015 – Special Mention for Best Documentary at the Cairo International Film Festival; 2015 – Junior Jury Award at the Locarno International Film Festival; 2015 – Première Brazil for Best Documentary at the Rio de Janeiro International Film Festival;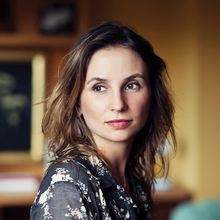 Director
Petra Costa
Petra Costa started her training in theater in Brazil at the age of fourteen and later went to the Dramatic Arts School at the University of São Paulo. She then went on to study anthropology at Barnard College, Columbia University. She completed her masters in social psychology at the London School of Economics, focusing her studies on the concept of trauma.
Selected Filmography
Don Quixote of Bethlehem (2005), Olhos de Ressaca (2009), Elena (2012)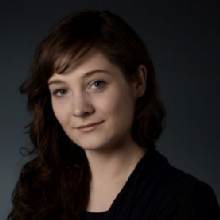 Director
Lea Glob
Lea Glob works both as a filmmaker and director of photography. She has won the Real Talent Award given by the Danish Film Directors. Based in Copenhagen, Lea also works and teaches as part of the Artistic Research program at the National Film School.
Selected Filmography
Mødet med min far Kasper Højhat (2011)