On Black Friday in 2012, two cars parked next to each other at a Florida gas station. A white middle-aged male and a black teenager exchanged angry words over the volume of the music in the boy's car. A gun entered the exchange, and one of them was left dead. Michael Dunn fired 10 bullets at a car full of unarmed teenagers and then fled. Three of those bullets hit 17-year-old Jordan Davis, who died at the scene. Arrested the next day, Dunn claimed he shot in self-defense. Thus began the long journey of unraveling the truth.
Production
Participant Media, 331 Foothill Road, 3rd Floor, Beverly Hills, CA 90210, USA, +13105505100, www.participantmedia.com
Sales:
Dogwoof, Ground Floor, 19-23 Ironmonger Row, London, EC1V 3QN, UK, +442072536299,
[email protected]
, Ana Vicente, www.dogwoof.com
Awards
2015 – Special Jury Prize at the Sundance Film Festival; 2015 – Youth Jury Award at the Sheffield International Documentary Festival; 2015 – Audience Choice Award at the RiverRun International Film Festival;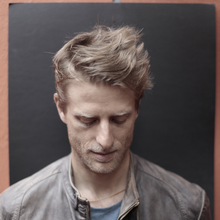 Director
Marc Silver
Marc Silver works worldwide as a filmmaker, director of photography and social impact strategist. He has created content for the BBC, Channel 4, Universal Music, the Guardian, the New York Times, Amnesty International and the United Nations High Commissioner for Refugees (UNHCR). Marc is currently working on a new film about ayahuasca, neuroscience and global drug policy. He is creative director of the Filmmaker Fund.
Selected Filmography
Global Protest (2000), The Leech and the Earthworm (2003), Los Invisibles (2010), Who is Dayani Cristal? (2013), When Loud Music Turned Dreadly (2014)