After 80 years of exile, two brothers come back to Poland from Kazakhstan. Their aim is to find their place in the new world. They face obstacles caused by their different characters. One of them is a painter and a dreamer, the other one a pragmatic engineer. They are as different as ink and water, and as inseparable as a flower from its stem. They want to rebuild their lives despite the dramatic events that fate sends them, when their house, containing several thousand paintings, burns down and when one brother has the other brother sent to a center for elderly people. The race against time begins now. Will they be fast enough?
Production
Sales:
Krakow Film Foundation, ul. Basztowa 15/8a, 31-143 Krakow, Poland, +48122946945,
[email protected]
, Katarzyna Wilk
Awards
2015 – Critics Week Award at the Locarno International Film Festival; 2015 – Golden Dove at the International Leipzig Festival for Documentary and Animated Film; 2015 – Grand Prix at the Listapad Minsk IFF;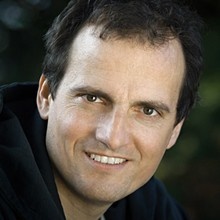 Director
Wojciech Staroń
Wojciech Staroń was born in 1973 in Ostrowiec Świętokrzyski. Graduated from the Cinematography Department of the Polish Film School in Łódź, and the Postgraduate Program at the Institute of Developing Countries of Warsaw University. Cinematographer of many documentaries, feature films, and TV shows. He is also professionally involved with photography and has had a number of individual exhibitions, while his photographs have won prizes in many competitions, for example the Grand Prix Européen de la Photographie in Lille, 1991.
Selected Filmography
The Siberian Lesson (1998), For a While (2005), W strone światła (2007), Argentyńska lekcja (2011)