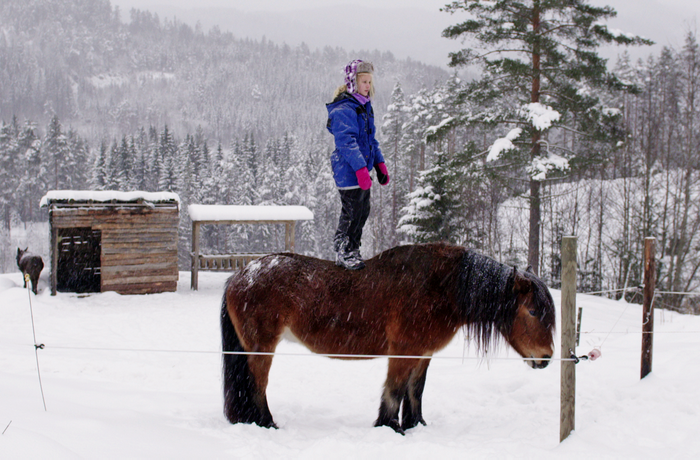 A musical and visual film about Vilde, a charming 12-year-old girl with a talent for the physically-demanding Norwegian solo dance called halling. She lives in the middle of a forest in Gransherad, Telemark with her parents, brother, one horse, a donkey, two cats, and six goats. Vilde's main goal now is the big Norwegian Championships called Landskappleik in Geilo 2014. But performance is not the most important thing; Vilde's greatest wish is that her grandfather who has cancer will live as long as possible. She believes that her own force of nature and dance will help him to live longer than the doctors predicted.
Production
Sant & Usant, P.box 6654 St. Olavsplass, 0129 Oslo, Norway, +4795033305, anita@santogusant.no, Anita Rehoff Larsen
Sales:
Autlook Filmsales, +43720346934, andrea@autlookfilms.com, Andrea Hock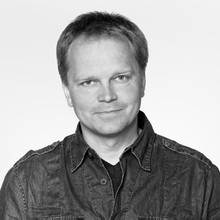 Director
Erlend E. Mo
Erlend E. Mo studied literature and Scandinavian languages at the University of Oslo, and Film and TV at Volda University College. Since then he has produced and directed several productions, mainly for the Norwegian Broadcasting Corporation (NRK), the Danish National Broadcaster (DR), TV2 Denmark, and The Danish Film Institute. Mo has received numerous international awards for his work at a wide variety of festivals.
Selected Filmography
Forbudt kærlighed (1998), Velkommen til Danmark (2003), Kan man dø i himlen? (2005), Inden for mine øjne (2006), Jeg hader ADHD – Børn i en diagnosetid (2014)