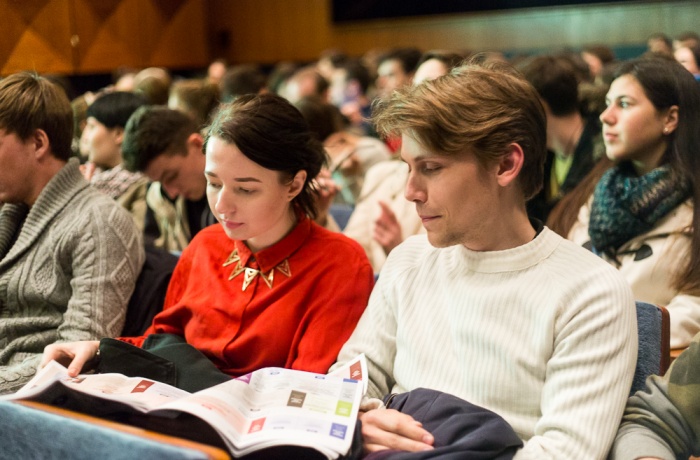 This year we have introduced tickets to prevent overcrowding and guarantee seats for every viewer. Ticket price for one film: 20 hryvnias.

Free admission to matinees (until 15.00). After 15.00 tickets are required.

Tickets may be purchased online (the direct link for purchasing tickets online can be found on the particular film's page on our website). Also, from 25th March you can purchase tickets at the box offices of the Cinema House, Kinopanorama cinema and Kyiv cinema. Tickets sales for the particular film's show end 10 minutes before the show starts.

Please note that not all the tickets go for sale online. If tickets remain available, they can also be purchased directly before the show at the box office.

Admission to the opening and closing ceremonies of the festival is by invitation only. The second screening of Opening Festival Film and Closing Festival Film will be the next day.

For detailed information about discounts and purchasing a festival pass follow the link. Here you can also find information about access to special events and festival workshops.


Festival box offices:
Cinema House, 6, Saksaganskogo St. (1st floor)
Kinopanorama cinema, 19, Shota Rustaveli St.
Kyiv cinema, 19, Velyka Vasylkivska St.
Open from 10am to 9pm (from 25.03 to 31.03)