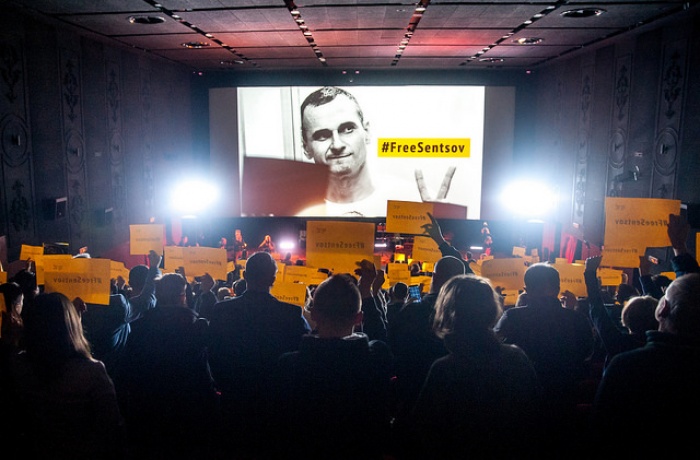 Docudays UA calls for everyone to engage in the #SaveSentsov information campaign as actively as possible.
The Ukrainian filmmaker Oleg Sentsov, who was sentenced to 20 years of maximum security imprisonment in Russia based on absurd accusations of creating a "terrorist community" and "preparing terrorist attacks," has been on hunger strike for 92 days now.
Today, the Ukrainian embassy in Washington offers everyone who cares about the filmmakers' fate to sign the online petition on the White House website for returning Oleh Sentsov home, to Ukraine, as soon as possible. In addition, the civic initiative #SaveOlegSentsov calls for everyone to write open letters to the President of Russia asking to pardon Oleg Sentsov.
You can follow the updates about Oleg Sentsov's condition and the fate of other Ukrainian political prisoners, as well as about activities in their support, at the official Facebook page Committee of Solidarity with "Crimean Hostages".
On May 14, 2018, Oleg Sentsov announced a hunger strike. His condition for stopping the hunger strike is that the government of the Russian Federation must release all Ukrainian political prisoners. Sentsov is categorical in his decision and has no intention to quit until his demand is met.