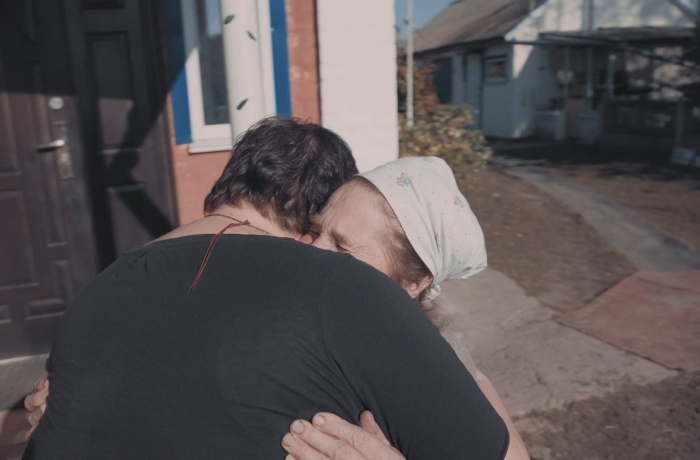 Two women with very different lives, united by their common name Nadia, which means hope in Ukrainian, but also by their deep love of song. Some time ago, singing in Ukraine was commonplace; traditional songs were powerful collective meditations that accompanied people from birth to death. Nadia Mykytivna, 82, from the village of Kriachkivka, is one of those few who still keeps this fading tradition alive. She has been singing in the Drevo folk ensemble for 58 years, and is well-known by folklorists all over Eastern Europe. Nadia Mykytivna is the last member of the original Drevo ensemble, and musicians from all over the world travel to Kriachkivka to learn from her. On the other side of the ocean, in the United States, there is another Nadia. A short visit to Kriachkivka and hearing its songs changed her life. Inspired by this, Nadia made an intimate autobiographical theatrical monologue, The Broken…
CREW:
Director: Ulyana Osovska
Producer: Denis Strashny
Cinematographer: Denis Strashny
Editor: Petro Tsymbal
Sound: Andrii Rogachov
Production and Sales
Докутолока / Docutoloka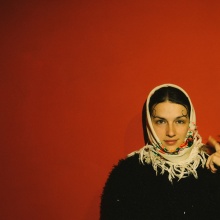 Director
Ulyana Osovska
Ulyana Osovska is a director, social activist and traveller. Born in Ukraine, she has a master's degree in international economics. Ulyana was an active participant in Ukraine's revolution of 2014 which sparked her interest in documenting the world through a camera. She debuted as a director in 2015 with the short documentary Election Agent. In the same year she co-funded the Docutoloka CSO, which brings together documentary artists and social activists. In 2017, Ulyana's feature-length documentary debut Almost 10,000 Voters had its world premiere at the 33rd Warsaw Film Festival in 2017 and its Ukrainian premiere at Docudays UA in 2018. At Dream City Rivne IFF, this film received the Best National Documentary award.
Selected Filmography
Election Agent (2015), Almost 10,000 Voters (2017), Lifelong Songs (2019)