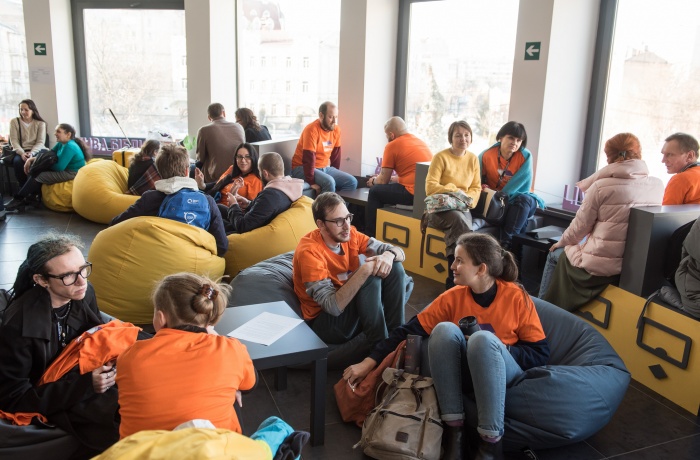 Every year, Docudays UA invites you to visit the Living Library! Every year, it presents unique experiences and honest conversations with real people.
The Living Library is a place where living books who talk about themselves are people with different experiences. Interesting, real, extraordinary people, who are fed up with abrasive prejudice about them which the society produces. They are open for dialogue, ready to talk about their lives and debunk the stereotypes!
The Living Library is a unique space where everyone can get firsthand answers even to "uncomfortable" questions.
The Living Library this year will have stories from representatives of ethnic and religious minorities, LGBTIQ community, as well as people who live in closed groups (such as refugees) or support unpopular ideas (such as vegans or anarchists).
Follow the Living Library announcements at the Living Facebook Page. Here, we will talk in detail about each of our guests!
We are expecting you!
Where: IZONE, 8 Naberezhno-Luhova str., 2nd floor
When: March 23-28, 2019, 2:00 - 7:00 p.m.