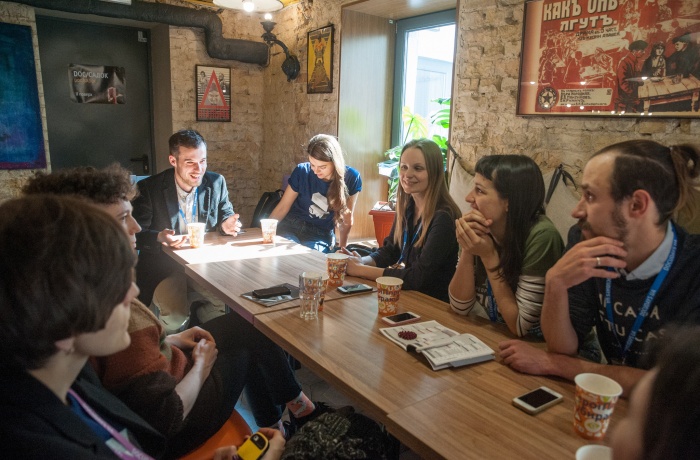 According to a good festival tradition, we are going to have morning meetings with the filmmakers from our film program and the experts from Rights Now! human rights events.
Every day, the filmmakers whose films were screened the day before in DOCU/WORLD, DOCU/SHORT and DOCU/UKRAINE competitions will talk to their viewers in an informal atmosphere over coffee. These meetings will take place during the festival from 10 till 11 a.m. in the cafe of the Zhovten Cinema on March 24-28.
You will have a chance to talk to experts from the festival's human rights events at 11:30 a.m. – 12:30 p.m on March 23-29. We will discuss successful online activism campaigns, talk about who and how collects data about us as internet users and how to protect ourselves from it, about what became the real "currency of the 21st century." See more details about the guests of these events at our website.
The morning meetings will take place in the cafe of the Zhovten Cinema. The Morning Coffee with Filmmakers will be in English. The meetings with activists and human rights experts will be in Ukrainian.
See you at the festival!
Main photo: Docudays UA