Enock Alu, a Malawian teenager growing up in a Chinese Buddhist orphanage, feels torn between his African roots and Chinese upbringing. Once a star performer with dreams of becoming a martial arts hero like Jet Li, Enock, in his final year of school has to make some tough decisions about his future. Will he return to his relatives in his home village or study abroad in Taiwan? Set against China's expanding influence on the continent, Buddha in Africa provides a unique insight into the forces of cultural soft power on the identity and imagination of an African boy and his school friends growing up between two cultures.
CREW:
Director: Nicole Schafer
Producer: David Herdies, Nicole Schafer
Cinematographer: Nicole Schafer
Editor: Bernhard Winkler, Mary Stephen, Catherine Meyburgh, Nicole Schafer
Sound: Ted Krotkiewski
Production
Thinking Strings Media & Momento Film
Sales: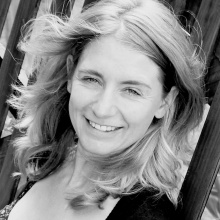 Director
Nicole Schafer
Nicole Schafer is a South African filmmaker. She has lived in Malawi where she produced award-winning video features for Reuters's pan-African magazine show Africa Journal. Other production credits include South Africa's leading investigative programme Carte Blanche, Lonely Planet TV's Six Degrees and Sport Traveller. Nicole is the director of the production company Thinking Strings Media based in the KwaZulu-Natal midlands. She has an MFA degree in Film and Television production from the University of Cape Town. Her thesis film, The Ballad of Rosalind Ballingall, was shown at the Frijbourg Film festival in 2006.
Selected Filmography
The Ballad of Rosalind Ballingall (2006), Buddha in Africa (2019)