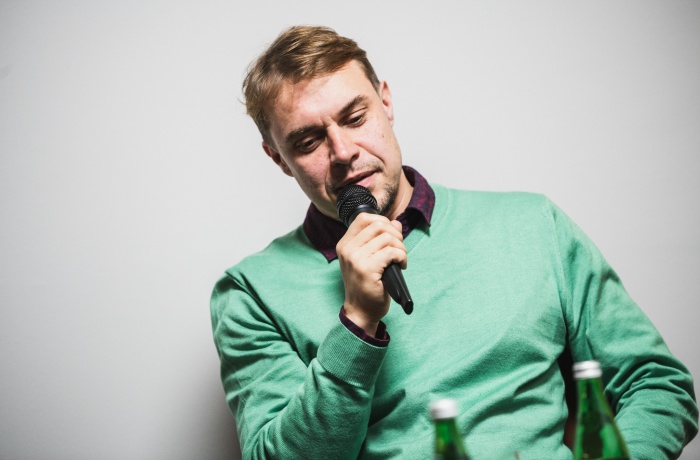 Upd: Maksim Shved is currently in the Zhodino Prison.
Docudays UA calls to release a friend of the festival, documentary filmmaker Maksim Shved. In spring, Maksim presented his film Pure Art at Docudays UA, and it was the film with which we opened the first season on docuspace.org.
Maksim Shved, the director of Pure Art, was arrested in Minsk on the night of 11 August while filming the protests. His family still has no accurate information about his location. It is assumed that he is in the Zhodino Prison. By now, we know about several thousand arrested protesters in the country, and about the torture they are subjected to. Dozens of journalists have been arrested or are missing.
We call on our audience to share the information about the situation in Belarus, join solidarity actions, record video addresses in support of Maksim and other arrested people.
What you can do if you are not in Belarus, but want to help:
Join the actions at the Embassy of Belarus in your cities.
Organize demonstrations in support of the Belarusian protesters and political prisoners.
Share information about the situation in Belarus as widely as possible, talk to your colleagues, friends, family.
Join the #highlightbelarus action.
Photo: Maksim Shved's facebook page