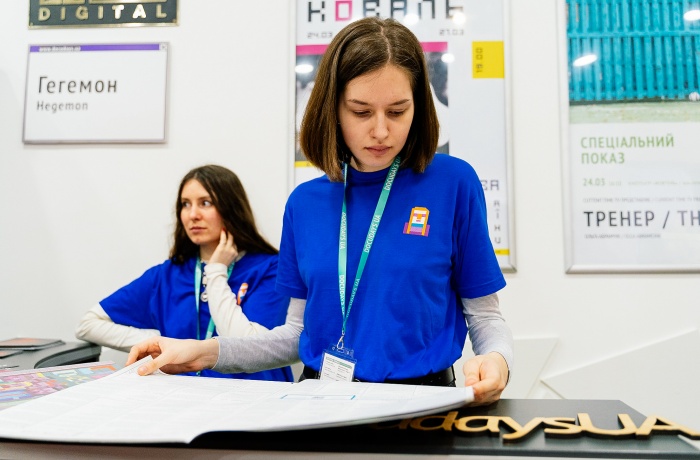 Docudays UA is looking for proactive and responsible people eager to join the organization of the international human rights documentary film festival.
This year the festival will last ten days from 20 March to 29 March inclusively in various locations in Kyiv.
Volunteering at the festival is an opportunity to apply your skills in the context of the major international event, find friends, meet well-known documentary filmmakers from Europe, America, and Ukraine, develop communication and organizational skills and work with the friendly and professional festival team. Immersion into the festival atmosphere will also allow you to broaden your knowledge of human rights issues, as well as discover the documentary films that will be presented to the Ukrainian public for the first time at Docudays UA.
For students volunteering at Docudays UA can be recognized as an externship (find out the details in your higher school).
Possible activities for volunteers:
● Festival participants accreditation.
● Press department.
● Technical service.
● Coordination of festival locations.
● Guest service.
To join Docudays UA-2020 as a volunteer please fill out the application form.
Deadline: March 6, 2020 inclusively.
For more details on work at the festival and requirements for volunteers please follow the link.