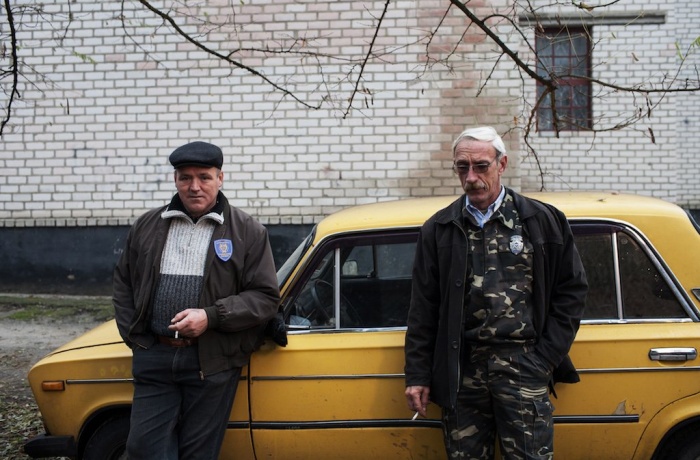 Like a bird, the Ukrainian flag flies perched on the car of two affable 'sheriffs' appointed by the mayor of a village in southern Ukraine. There's a sly bum whose gift is not to work. There's a guy who puts an anaconda in his woman's shed. The Euromaidan arrives, and draft-dodgers abound. The townsfolk are dipping in icy water and laughing, but are they divided in their loyalties? These sheriffs are taking you along for the ride...
CREW:
Director: Roman Bondarchuk
Producer: Uldis Cekulis, Darya Averchenko, Tanja Georgieva
Cinematographer: Roman Bondarchuk
Editor: Roman Bondarchuk, Kateryna Gornostai
Sound: Borys Peter
Production
VFS Films, SOUTH, Taskovski Films
Sales:
Awards
Special Jury Award for Feature-Length Documentary at IDFA (2015)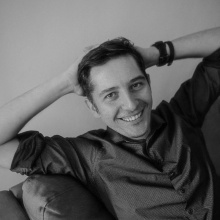 Director
Roman Bondarchuk
Roman Bondarchuk graduated from the Kyiv National Karpenko-Kary Theatre, Film, and Television University. His teacher was Yuriy Illenko, one of the founders of the school of Ukrainian Poetic Cinema. Roman has created a number of short films, documentaries, and music videos. He has written several pieces of fiction, and has participated in photography and contemporary art exhibitions. As a documentary director, he has collaborated with MDR, ZDF, Arte, and other TV channels. In 2015 he finished his first feature-length documentary, Ukrainian Sheriffs, which won the Special Jury Award at IDFA.
Selected Filmography
The Taxi Driver (2005), Radunytsia (2007), Café Voyage (2013), Eu-romaidan. Rough Cut (2014), Ukrainian Sheriffs (2015), Dixie Land (2016), Volcano (2018), Wasteland Tour (2019)