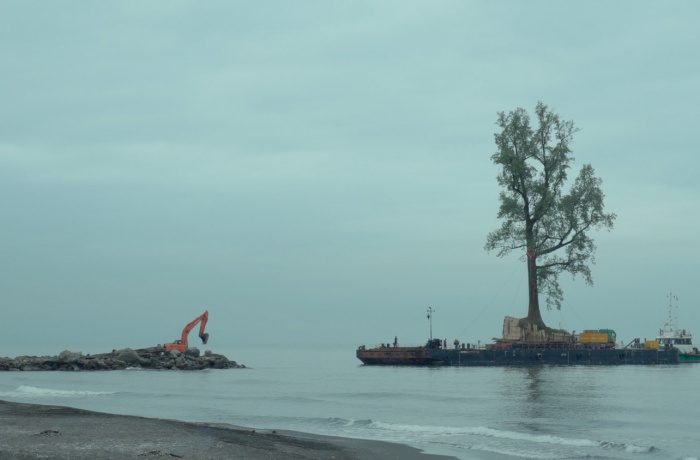 A powerful man, who is also the former prime minister of Georgia, has developed an exquisite hobby. He collects century-old trees along Georgia's coastline. He commissions his men to uproot them and bring them to his private garden. Some of these trees are as tall as 15-floor buildings. And in order to transplant a tree of such dimensions some other trees are chopped down, electric cables are shifted and new roads are paved through mandarin plantations. The film moves the concept of uprooting from its metaphorical meaning into an oppressive, tangible, and yet surreal reality.
CREW:
Director: Salomé Jashi
Producer: Vadim Jendreyko, Erik Winker, Martin Roelly, Salomé Jashi
Cinematographer: Goga Devdariani, Salomé Jashi
Editor: Chris Wright
Sound: Philippe Ciompi
Production
Mira Film, CORSO Film, Sakdoc Film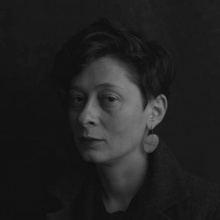 Director
Salomé Jashi
Salomé Jashi was born in Tbilisi, Georgia in 1981. She first studied journalism and worked as a reporter for several years. In 2005 she was awarded a British Council scholarship to study documentary filmmaking at Royal Holloway, University of London. Salomé is the founder of two production companies, Sakdoc Film and Microcosmos, both producing documentaries and fiction of high artistic quality. She was a fellow of the Nipkow Scholarship in 2017 and the DAAD Artists-in-Berlin Programme in 2020.
Selected Filmography
Their Helicopter (2006); Bakhmaro (2011); The Dazzling Light of Sunset (2016); Taming the Garden (2021)