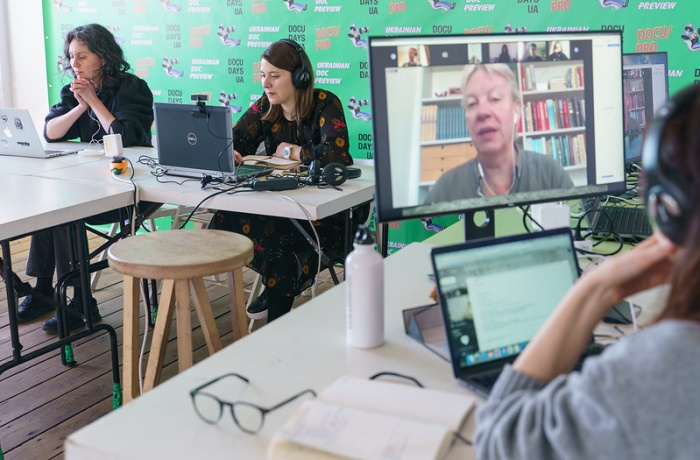 NGO Docudays is looking for a marketing professional for the DOCUSPACE online cinema for the period of October–December 2021.

We want to work with you if you:
have work experience of at least 2 years at a position with similar functions (preferably in the cultural sphere, working with film screenings and the video stream format);
understand the main marketing instruments, organization methods, have experience in conducting marketing campaigns;
have experience in audience research, particularly for online events;
have experience of working with social media analytics tools (Google Analytics, Facebook, Instagram and other systems we use for advertising);
work with BI systems;
speak English and Ukrainian freely (at least at the Upper Intermediate level);
respect human rights, share the organization's mission, vision and values;
are able to find the best solutions within short deadlines;
experience in working with audience engagement tools will be an advantage.

Duties:
developing a promotion strategy for the DOCUSPACE brand;
audience research:
participating in the development of the audience research toolkit;
researching target audiences with the approved toolkit;
preparing audience research reports;
planning and implementing audience engagement and expansion steps;
customer journey analysis for Docuspace and the Docudays UA festival, finding obstacles, writing recommendations for improvement;
value proposal analysis and creating the strategic product portfolio;
developing the sales funnel (traffic conversion in sales);
developing the marketing campaign for the sales of festival passes (starting in December this year) and sales in the merch shop;
market and competition analysis;
together with the web developer, setting up actions and conversion in Google Analytics, Facebook, Instagram and other systems which we use for advertising;
participating in the implementation of the marketing campaign and strategy: analyzing and providing advice during the implementation.
We offer:
full-time employment with the possibility of working remotely or at the office if needed;
an innovative international product in your portfolio;
working in a team of motivated professionals;
a competitive salary for the employment period from October until December 2021, and an opportunity for further involvement in the work in 2022.

Please send your CVs and cover letters in the official state language until 1 August 2021 to [email protected]. Please specify "Marketing professional for Docuspace" in the email subject line. In addition, please specify the expected salary.
Applications sent without compliance with the requirements above will not be considered. The organization does not give explanations as to the reasons for not being selected to the position. The organization reserves the right to ask additional questions and contact previous employers for recommendations.
The human resource management policy of NGO Docudays is based on the principle of non-discrimination, which provides equal opportunities for all job candidates and career advancement in the organization regardless of race, skin color, age, religious or political beliefs, ethnicity, sex, sexual orientation and gender identity, disability, state of health in the process of making decisions about hiring or promotion.