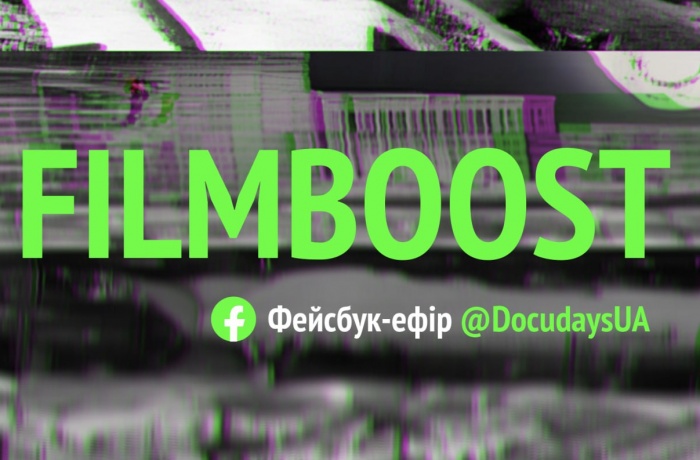 To answer all questions about filling out application forms and reports, we will hold a Facebook live streaming for applicants on 28 July at 11:00 a.m.
Darya Bassel, head of the DOCU/PRO Industry Platform, and Olha Tuharinova, FILMBOOST coordinator, will participate in the live streaming. They will tell you more about FILMBOOST and the programme requirements. Join us to listen, ask questions, and get answers.
You can join the event on Facebook page.
You can apply for the scholarship until 31 July here.
We advise you to read the Programme Regulations before the live streaming.

FILMBOOST is created by NGO Docudays and Deutsche Filmakademie e.V. with the support of the Federal Government Commissioner for Culture and the Media and Goethe Institut.