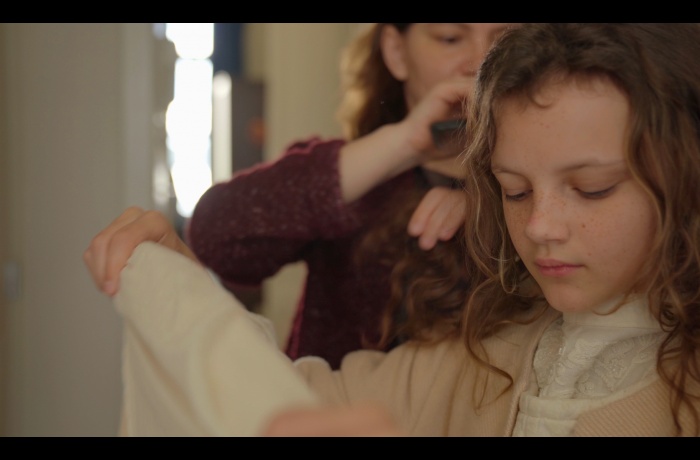 11-year-old Olesia from Ukraine is growing up under the wing of her mother, away from home. Dance and touch are her ways to release anger and adjust to the reality of Brussels. Every evening Olesia waits for dad's call from Ukraine. The family's extreme closeness nurtures the strength of this young girl whose fragility is exposed to constant war-related anxiety after the large-scale Russian invasion of Ukraine.
CREW:
Director: Lesia Diak
Producer: Lesia Diak, Natalia Libet, Andrii Stupak
Cinematographer: Lesia Diak
Sound: Tamás Bohács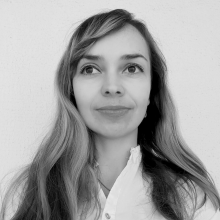 Director
Lesia Diak
Lesia Diak
is a Ukrainian documentary film director and producer. Having previously received a Master's degree in Communications, Lesia also graduated from the Serhiy Bukovsky Film Program in 2017. In 2022, she completed her studies at DocNomads, an international documentary film directing Master's program. Lesia is the author of several short documentaries selected for several international film festivals and primarily dedicated to trauma and healing experience. Her work-in-progress feature-length documentary debut
Dad'sLullaby
has received the award for best documentary film in post-production at Sarajevo Talents from the East and the post-production grant from IDFA Bertha Fund.