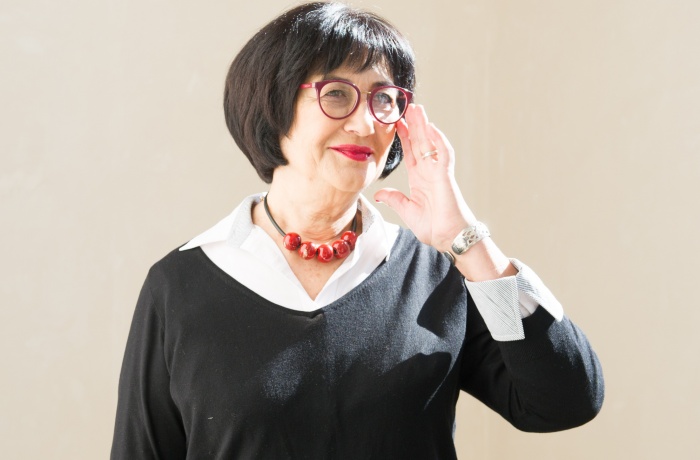 She graduated from Kherson State Pedagogical Institute, Gorky Moscow Literary Institute higher literature courses (Russia), graduate studies at the Institute of advocacy (Washington, DC), Senior International Course on Human Rights (Helsinki Foundation for Human Rights, Warsaw, Poland).
Since 2008 she is a member of the Organizing Committee of the International Documentary Film Festival on Human Rights Docudays UA (www.docudays.org.ua ). A member of the Writers' Union and the Union of Journalists of Ukraine. She's awarded with the Order of Princess Olga.
She published nine books of prose and poetry and wrote five feature film scripts, including three award-winners of national literary competition "Coronation of the word." The scenario "Further arrow flight" was filmed as a two-part film, the script "Groundwater" was filmed as a feature-length documentary.