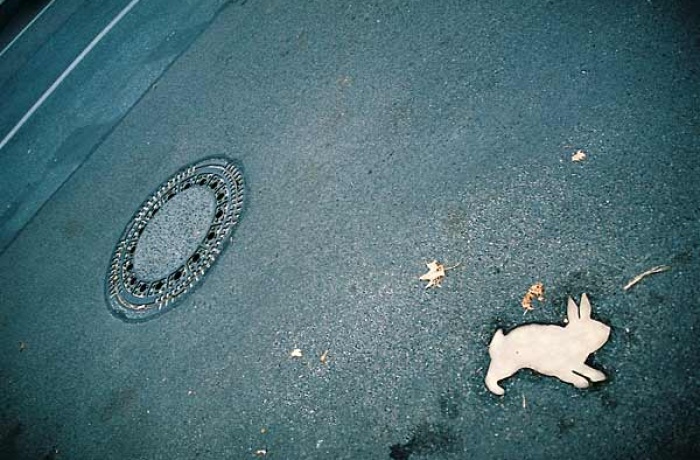 The untold story about wild rabbits which lived between the Berlin Walls. For 28 years Death Zone was their safest home. Full of grass, no predators, guards protecting them from human disturbance. They were closed but happy. When their population grew up to thousands, guards started to remove them. But rabbits survived and stayed there. Unfortunately one day the wall fell down. Rabbits had to abandon comfortable system. They moved to West Berlin and have been living there in a few colonies since then. They are still learning how to live in the free world, same as we – the citizens of Eastern Europe.
Production
MS FILMS in co-production with ma.ja.de. filmproduktion, MDR, RBB and TVP, in association with ARTE, Lichtpunt, YLE and VPRO
Sales:
Deckert Distribution, Marienplatz 1, 04103 Leipzig, Germany, +49 341 215 66 3, +49 341 215 66 39,
[email protected]
, www.deckert-distribution.com
Director
Bartek Konopka
Bartek Konopka was born in 1972. Master degree of film science from Jagiellonian University Cracow. Studied journalism and worked as a TV/radio reporter for 4 years. In 2002 finished his studies in film directing at Kieslowski WRiTV Katowice Film School and Andrzej Wajda Master School of Film Directing Warsaw. Bartek Konopka has directed numerous documentaries for TVP, TVN, MTV, VIVA as well as commercials and video clips. Nominated for prestigious Polityka Passports Award for the Best Young Talent. Received Ministry of Culture scholarship for artistic achievements. Expert of Polish Film Institute.
Selected Filmography
The Goat Walker (2004), Rabbit a la Berlin (2009)