The film takes us through the journey of two young women who have been released from prison in Afghanistan. Sara's uncle has planned to kill her in an attempt to save his honour in their small village. Fearing for her life Sara escapes to Sweden, but Najibeh stays behind. While Sara struggles with her newfound freedom, her prison-mate Najibeh disappears and soon Sara hears that she was stoned to death. Sara and the filmmaker want to find out the truth, only to encounter a maze of half-truths on the streets of Afghanistan. We follow the two main characters, revealing what happened to them – each with an exceptional fate depicting the horrific reality for women in Afghanistan.
CREW
Director: Nima Sarvestani
Producer: Maryam Ebrahimi
Cinematographer: Vahid Zarezadeh
Editor: Phil Jandaly Jesper Osmund
Sound: Torsten Runqvist
Production
Nima Film Sweden, Tel.: +46 76 311 87 29, Belinda Wango, belinda@nimafilmsweden.com
Sales
Heino Deckert, Deckert Distribution, GmbH D-04109 Leipzig, Gottschedstr. 18, Germany. Tel.: +490 341 2156638, info@deckert-distribution.com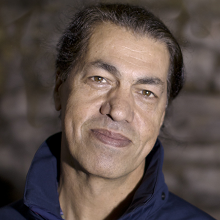 Director
Nima Sarvestani
Nima Sarvestani started his career as a journalist in Iran and has been concentrating on documentary filmmaking since moving to Sweden in 1984. He founded his own film production company, Nima Film Productions, in 1992.
With over 20 years of experience in directing and producing documentary films for cinema and television, he is one of the most experienced documentary filmmakers in Sweden today.
Selected Filmography
Selected: Dead Man's Guest (2003), Iranian Kidney Bargain Sale (2006), On The Border Of Desperation (2008), Those Who Said No (2014)