This is a film about the passions of the human relationship with nature. A journey to the roots of the passion takes us to the backwoods of rural Finland. On our way, we encounter eccentric fellows, who have devoted their lives to nature. They are haunted by the call of the wild, the idea of being part of nature, or the sensation of companionship with wild animals. On one hand, the nature must be protected from the human influence. On the other hand one has a lust to get where no one has gone before. In order to get in touch with nature, one relies on technologies that separate his body from it. We are guided by the enthusiasts' passions to the nature of their experiences. What do they tell of our modern life?
INTERNATIONAL PREMIERE

CREW
Director: Jaakko Ruuska
Producer: Toni Panula, Hallava Filmi
Cinematographer: Jaakko Ruuska
Editor: Heikki-Pekka Vaara
Sound: Pinja Mustajoki
Production
Hallava Filmi, Liisankalliontie 4A, 01380, Vantaa, Finland. Tel.: +358 4 059 433 08, ToniPanula, toni.panula@brutal.fi
Sales
Jaakko Ruuska, Juutinraumankatu 10 A54, 00220, Helsinki, Finland. jaakko.ruuska@gmail.com, www.jaakkoruuska.blogspot.fi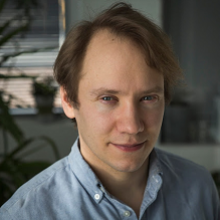 Director
Jaakko Ruuska
Jaakko Ruuska, born in Savonlinna, Finland in 1981, is Helsinki based filmmaker, performance and fine artist. He received MA degree in Documentary filmmaking from the Aalto University (ELO Film School Helsinki) in 2012. The Nature of My Heart is Ruuska's first medium-length documentary. The major themes of Ruuska's work are otherness, nature and body and documentary has been a guiding method of his artistic work. Ruuska is a member of live arts group 'Other Spaces' and has participated their performances, including 'Olives & Stones', performed in Venice Biennale in 2013.
Selected Filmography
Selected: Quickland (2005), The Illuminous ones (2008), I recognize the lion (2014)