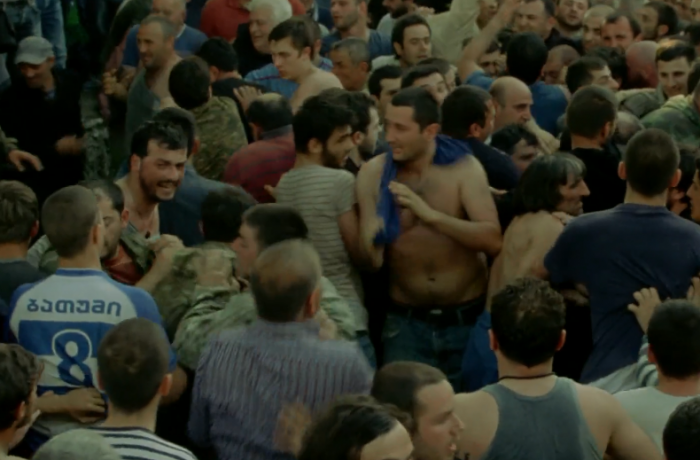 The film makes the connections between the ineffability of death and the mundanity of life. An old man is whistling and driving his car. ENTICING. A mother is worried about her children, wolves might eat them in the forest on the way to school. SUGARY. Two nearby villages are brutally fighting for the possession of a leather ball. The winners will bring the ball to the cemetery. BOUNDLESS. A journey that starts as an external observation of how people relate death turns into a personal experience. The director of photography of this very film dies before the end of shooting. OR. Italy. Georgia. Ukraine. USA. 16mm, 35mm, digital filming creates a mosaic structure from which spectators can draw their own conclusions and ask their own questions. SONGS AND DANCES ABOUT DEATH.
CREW:
Director: Tania Khodakivska, Oleksandr Stekolenko
Producer: Maxym Asadchyi
Cinematographer: Giorgi Beridze, Iaroslav Pilunsky, Oleksandr Zaporozhchenko, Andrew Toloshny, Michael Donovan, Mikoloz Tchavtchavadze
Editor: Tania Khodakivska, Oleksandr Stekolenko, Alexandra Cociucova
Production and Sales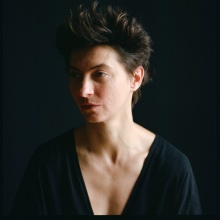 Director
Tania Khodakivska
Tania Khodakivska is an award-winning filmmaker working with different audiences and media. She has been working in cinema and TV since 2003. Tania Khodakivska is currently living and working in New York City, USA.
Selected Filmography
Selected: Enticing, Sugary, Boundless or Songs and Dances About Death (2017)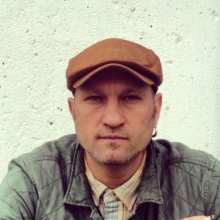 Director
Oleksandr Stekolenko
Oleksandr Stekolenko is a Ukrainian filmmaker, who directs feature films, advertisements, fashion clips and music videos. He worked as a director on national TV, mainly on channels like Novyi Kanal, STB and 1+1. He became famous as a director of music videos. In 1997 he began to film advertisements for Ukrainian and international brands, and has now directed more than 500 commercials. He is currently living and working in Kyiv, Ukraine.
Selected Filmography
Selected filmography: Enticing, Sugary, Boundless or Songs and Dances About Death (2017)