The Ukrainian Revolution (2013-2014) and the war with Russia in the Donbas are nearing. The film deals with the history of the First Company of the Maidan, which defeated the enemy within and advanced to the frontlines to fight the external enemy. Immersion in the epicentre of events, a frank artistic and civilian view of human relationships against the background of violent social upheaval. Immutable human stories, the collision of charismatic characters, challenges and solutions on the verge of life and death, the search for interaction, the first steps towards the formation of civil society... All of this is summed up by an understanding of the way already travelled and an optimistic view of Ukraine's future.
CREW:
Director: Yaroslav Pilunsky, Yulia Shashkova, Yuriy Gruzinov
Production and Sales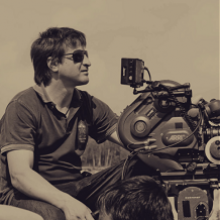 Director
Yaroslav Pilunsky
Yaroslav Pilunsky is a Ukrainian director of photography. He was born in 1972. He graduated from the Karpenko-Kary Kyiv National University of Theatre, Film and TV. He has made such films as Vii 3D, Babylon'13, Indie, Brothers: The Final Confession and others. He is a leader of the Yellow Bus volunteer project for the eastern region.
Selected Filmography
Selected: The First Company (2018)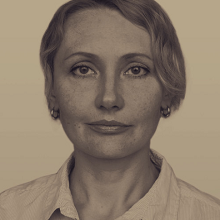 Director
Yulia Shashkova
Yulia Shashkova was born in Kyiv in 1975. In 1997 she graduated in Film Directing from the Kyiv State Institute of Theatrical Arts. After studying she made commercials, corporate movies and films.
Selected Filmography
Selected: The First Company (2018)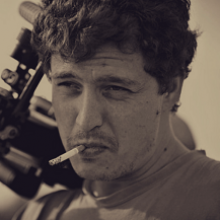 Director
Yuriy Gruzinov
Yuriy Gruzinov was born in 1981 in Saltykovka, Balashikhinsky Raion, Moscow Oblast.
Selected Filmography
Selected: The First Company (2018)