The Brenner Pass, the Alpine border, spring 2016: the Austrian government announces the construction of a border fence, expecting the refugee routes to shift to Italy after the Balkan route is closed. The residents fear the fence just as much as the supposedly threatening influx of foreigners to their homeland. Two years later, the fence is still rolled up in a container, as the inrush of refugees never occurred.
CREW:
Director: Nikolaus Geyrhalter
Producer: Markus Glaser, Wolfgang Widerhofer, Michael Kitzberger, Nikolaus Geyrhalter
Cinematographer: Nikolaus Geyrhalter
Editor: Emily Artmann, Gernot Grassl
Sound: Karim Weth, Alexander Koller
Production
NGF – Nikolaus Geyrhalter Filmproduktion GmbH
Sales:
Autlook Filmsales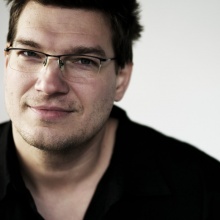 Director
Nikolaus Geyrhalter
Nikolaus Geyrhalter was born in 1972. He is an Austrian filmmaker. He has directed, produced, written, and worked as cinematographer for numerous documentaries. He has won awards for Das Jahr nach Dayton (1997), Pripyat (1999), Elsewhere (2001), and Our Daily Bread (2005). He formed his own production company at 22 years old. His first documentary was the 1994 film Washed Ashore, about life on the Danube. He also filmed Pripyat, a black-and-white look at the residents who live near the Chornobyl Exclusion Zone in Ukraine. Elsewhere (2001) was a travelogue to a dozen different places around the world, and Our Daily Bread (2005) explored mechanical food production. 7915 Km (2008) looks at the Dakar Rally and the lives of racers and locals.
Selected Filmography
Das Jahr nach Dayton (1997), Pripyat (1999), Elsewhere (2001), Our Daily Bread (2005), Abendland (2011)