Filmed on Super 8mm, Scenes from a Transient Home presents a fractured portrait of life for Zimbabwean migrants when they travel back home to visit. Christmas dancing, New Year's Eve celebrations, house floods, and illegal gold panning are just a few of the events filmed by Roger Horn, who bookends the film with a major life event for his own family.
CREW
Director: Roger Horn
Producer: Roger Horn
Cinematographer: Roger Horn
Editor: Roger Horn
Sound : Roger Horn
Production
Roger Horn Films
Awards
2019 – Blue Danube Film Festival, Best Experimental Film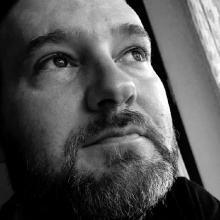 Director
Roger Horn
Roger Horn is a filmmaker and post-doctoral research associate at Freie Universität Berlin on the visual & media anthropology MA programme.
His PhD in social anthropology was entitled 'Memories, material culture, and methodology: Employing multiple filmic formats, forms, and informal archives in anthropological research among Zimbabwean migrant women' and included several accompanying films which have been widely screened at festivals such as the International Short Film Festival Oberhausen, the Clermont-Ferrand International Short Film Festival, and the Ji.hlava International Documentary Film Festival.
Selected Filmography
Nanny Cam: Xenophobia in the Motherland (2010), The Sisterhood (2010), These Objects, Those Memories (2015), Migrant Dilemma (2017), African Film School (2017), Our Great Day 1967 (2018), A Black Man in Zimbabwe (2018), Scenes from a Transient Home (2019)