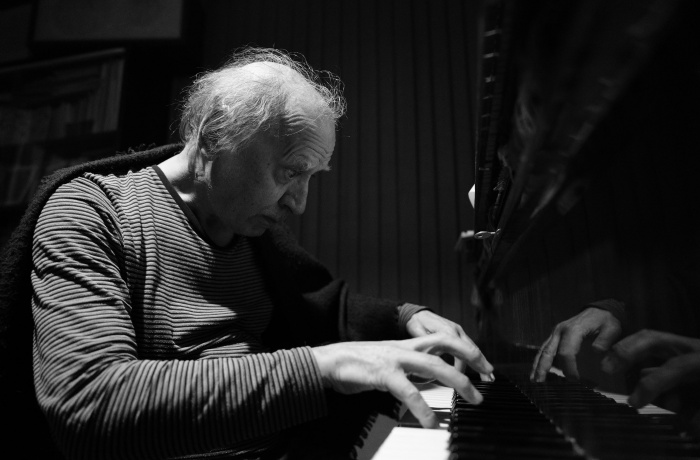 The documentary V. Silvestrov, dedicated to the brilliant Ukrainian composer, is far from a traditional biopic about a prominent person. It is an observation, a confession, and most of all, a story of great talent set against the backdrop of uncertain times. Of course, film authors pay tribute to the composer's creative techniques: the avantgarde of the 1960s, forced into underground during the time of Socialist realism, postmodernism (his main obsession during the 1970s), metaphorical music, and contemporary pieces that charm audiences around the world. But it is also a personal story of a genius's mind with its oddity, curiosity and emotional depth.
CREW
Director: Serhiy Bukovsky
Producer: Gennady Kofman
Cinematographer : Serhiy Mykhalchuk, Roman Yelenskiy, Serhiy Takhmazov, Roman Yelenskiy jr., Yuliia Danylchuk, Maria Stoianova
Editor: Oleksandr Sukhov
Sound : Ihor Barba, Borys Peter
Production
MaGiKa-Film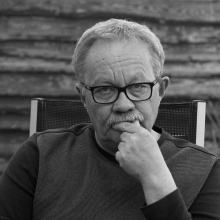 Director
Serhiy Bukovsky
Serhiy Bukovsky was born in 1960. He graduated from the Film Department of the Karpenko-Kary Kyiv State Institute of Theatrical Arts. He worked at the Ukrainian documentary film studio for more than a decade.
During his 35-year film career, Bukovsky has made approximately 40 films. Some of them have received awards at prestigious international film festivals: DOK Leipzig, IDFA, Visions du Réel, the Margaret Mead Documentary Film Festival, Krakow IFF, Mediawave, Kyiv Molodist IFF and Odesa IFF.
Serhiy Bukovsky has been awarded the Teletriumph Ukrainian TV Prize and the Ukrainian Film Academy's Zolota Dzyga prize. In 2014, he founded the Serhiy Bukovsky Film Workshop for aspiring documentary filmmakers.
Selected Filmography
Tomorrow Is a Holiday (1987), The Roof (1989), The Dash Sign (1992), To Berlin! (1995), The War. Ukrainian Count (2002), Spell Your Name (2006), The Living (2008), Ukraine. The Starting Point (2011), The Leading Role (2016), V. Silvestrov (2019)