A personal insight into the changing relationship between a young woman and her transgender parent. Looking back on their relationship, they share their own experiences of coming out and begin to think about what the future might hold for their family now the decision to transition has been made..
CREW:
Director: Lucie Rachel
Producer: Stuart Condy
Cinematographer: Aline Belfort
Editor: Timo Langer and Ania Urbanowska
Sound: Marcin Knyziak
Production
SDI Productions Ltd.
Awards
Scottish Queer International Film Festival, September 2016 (UK) – Winner: Best Scottish Short International & N. American Premiere - Forbes Under 30 Short Film Festival, October 2016 (USA) – Winner: Best Documentary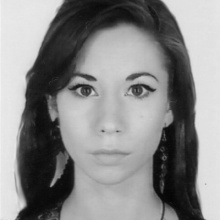 Director
Lucie Rachel is a lens-based artist working with still and moving image to explore themes of domesticity, gender and sexuality. Since graduating from DJCAD in 2015 as one of the RSA New Contemporaries, she has directed award winning short films with the Scottish Documentary Institute, Glasgow Film, Channel 4 Random Acts. Her work has screened internationally at over 50 festivals including Edinburgh International Film Festival, MoMA's Doc Fortnight, Iris Prize, and #fivefilms4freedom selected by BFI and British Council.
Alongside her filmmaking work, she supports the artistic programme team at Lighthouse in Brighton and is film curator on the Queer the Pier project at Brighton Museum and Art Gallery. Lucie's current work continues to focus on intimate subject matter through an interdisciplinary and collaborative approach, moving between artist film and documentary genres.

Selected Filmography
Blessed are the forgetful (2013), Mother Father (2015), Where We Are Now (2016), EXP_(2016), Let Us Let Go (2016), Touch Me Don't Touch Me (2017), Pretreatment (2020)