In the Suburbs of a Scottish Town, the life of a family quietly revolves around one of their sons' passion for football. 13 year old Darren plays youth football for a professional club but his annual 'Review Night' is approaching and the family are uncertain if he will remain signed. Mum, Yvonne, struggles with her son's future and the impact that it will have on her family's ritual of supporting him play every Sunday, their time, energy and countless hours standing in rain, snow and sunshine, and beyond. A beautiful and funny portrait between a mother and her teenage son.
CREW:
Director: Wilma Smith
Producer: Flore Cosquer
Editor: Shaun Glowa
Sound: Keith Duncan
Production
Scottish Film Institute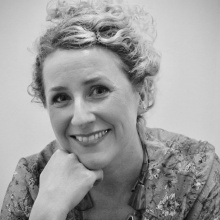 Director
Wilma Smith
Wilma Smith is a writer and director. She made her first film at 13. She graduated from Glasgow School of Art in 2000 in Fine Art, and then from Screen Academy Scotland in 2007 in MA Screenwriting.
Wilma has co-written and co-directed 5 feature films under Fin Scotland Films, 'My Life as a Bus Stop (2007)' which was nominated for the Michael Powell Award. In 2008 she established Mine Horse Pictures. Wilma edited the film for the viral campaign for Comic Book 'Kick-Ass' (2007) and was shortlisted down to the last 100 hours for the Youtube documentary 'Life in a Day (2010)'.
Selected Filmography
Black Coffee (2002), Cola Dan (2010), Behold Me Standing (2013), We Are Albion (2015), Magpie (2015), The Review (2016), Pater (2018)