What stories does the festival's programme Lost Film Found: Scotland in Focus reveal?
Borders between states, which are rapidly developing into a rather virtual concept; facts that are being dissolved in various interpretations; histories that are endlessly being rethought. We live in a time resembling a lost phone book that left only imprecise memories of particular subscribers and their half-forgotten contact details and addresses. In space and time, something dissolves and something pops up.
This happens, in particular, with films – both films by individual directors and entire cinematographies. Many Scottish filmmakers have made history of the world cinema, expanding the language and possibilities of this art. However, their connection to Scotland often gets lost under the layers of information, circumstances, time. Decades ago, the Scottish director John Grierson, a popularizer of the very definition of 'documentary', was once recognized as the 'father of Canadian and British documentary'. The cinematic voices of modern Scotland also often sound in other languages or tell the stories of other countries. In the context of today's global acute political tendencies and changes, such diffusion leads to a thirst for 'finding' – finding the lost, finding the unheard, returning, feeling the specific place, etc.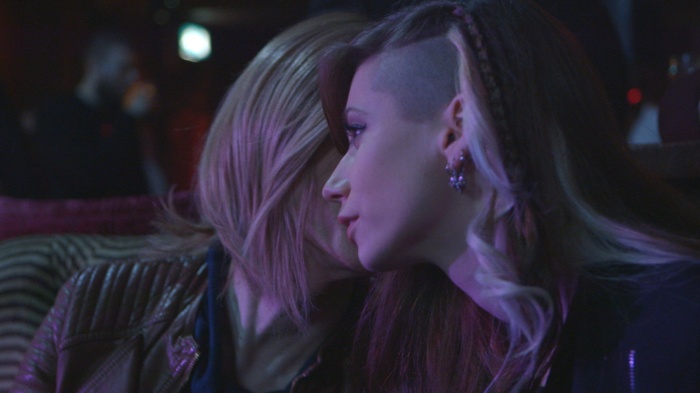 A still from Where We Are Now
We decided to create a program that speaks about Scotland in the language of its directors, its inhabitants, its everyday life. About the problems and poetry of its suburbs, about the children and parents who live in them, about its artists, factory workers, athletes. It is Scheme Birds – complicated stories of young people finding their own ways in life in the small town of Motherwell, where the community is trying to survive after the closure of the steelworks. It is a poetic look at everyday life in a retrospective selection of films by Scotland's outstanding independent avant-garde cinema director who remained relatively unknown during her lifetime, Where I Am is Here: Margaret Tait at 100. It is the familiar and at the same time unique stories of something lost and something found in relationships between parents and their children, told by modern Scottish directors in a series of short films: Alexander's Film by Mark Cousins, The Review by Wilma Smith, The Third Dad by Teresa Moerman Ib, Where We Are Now by Lucy Rachel.
The program is co-curated by Xosé-Ramón "Mon" Rivas and Docudays UA and supported by the British Council in Ukraine.
Text: Yulia Kovalenko, the festival's programmer and independent film critic.
All films from the programme will be available to watch free of charge at docuspace.org from 24 April until 10 May.

Main photo: a still from Portrait of Ga by Margaret Tait