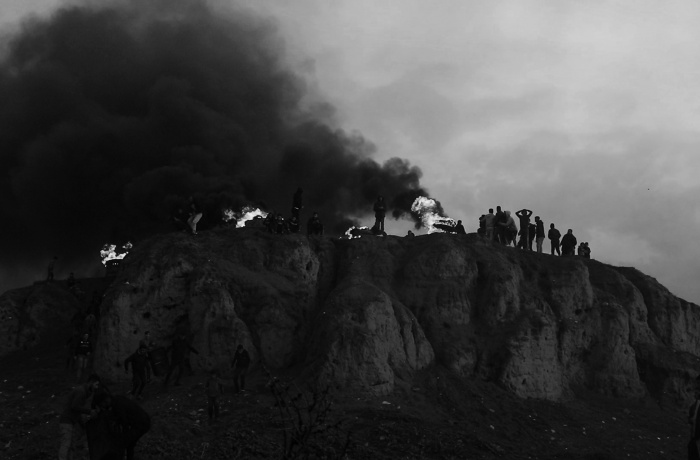 This Rain Will Never Stop takes the audience on a powerful, visually arresting journey through humanity's endless cycle of war and peace. The film follows 20-year-old Andriy Suleyman as he tries to secure a sustainable future while navigating the human toll of armed conflict. From the Syrian civil war to strife in Ukraine, Andriy's existence is framed by the seemingly eternal flow of life and death.
CREW:
Director: Alina Gorlova
Producer: Maksym Nakonechnyi, Ilona Bitsevska, Patrick Hamm
Cinematographer: Vyacheslav Tsvetkov
Editor: Olha Zhurba, Simon Mozgovyi, Alina Gorlova
Sound: Vasyl Yavtushenko
Production
Sales:
Square Eyes
Awards
Best Feature-Length Film at Festival dei Popoli (2020); IDFA Award for Best Film in the First Appearance competition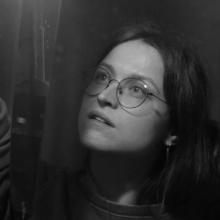 Director
Alina Gorlova
Alina Gorlova is a film director and editor, who was born and lives in Ukraine. She graduated from the Karpenko-Kary Kyiv National University of Theatre, Film and TV. She directs documentary and fiction films, social ads, and music videos. Her feature-length documentary No Obvious Signs received four awards at Docudays UA and the prize for an outstanding Eastern European film at DOK Leipzig. Her next documentary, This Rain Will Never Stop, became the best film in the First Appearance section at IDFA. Alina Gorlova participated in the Berlinale Talents 2019, CIRCLE Women Doc Accelerator, and Eurodoc 2020.
Selected Filmography
The First Step in the Clouds (2012); Babushka (2014); Kholodny Yar. Intro (2016); Invisible Battalion (2017); No Obvious Signs (2018); This Rain Will Never Stop (2020)