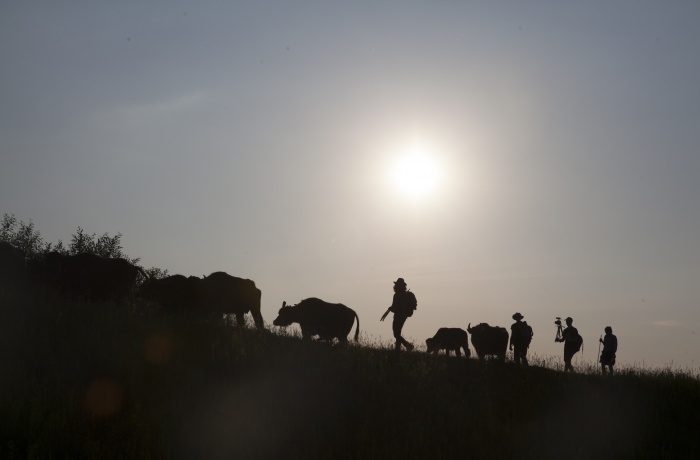 This is a story of a young German man, Michel, whose dream is to lead a simple life far from civilisation. He lives in the Ukrainian mountains and takes care of endangered animals — water buffaloes. After 10 years of being a loner, Michel falls in love with Vera, a woman from his hometown in Germany, who has two small kids from a previous relationship. Michel moves back to Germany and tries to create a new family with Vera. In the end Michel has to decide — is love worth a broken dream?
CREW:
Director: Ganna Iaroshevych
Producer: Lena Yakovitska, Aliona Kachkan, Ganna Iaroshevych, Oleksii Moskalenko
Cinematographer: Serhii Kireiev
Editor: Kateryna Ptashka
Sound: Pavlo Berezin
Production
TABOR Production, Mental Drive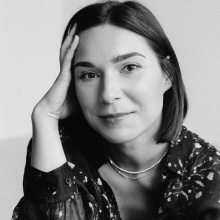 Director
Ganna Iaroshevych
Ganna Iaroshevych lives and works as a filmmaker and communication strategist in Ukraine. She has a bachelor's degree in journalism and a master's degree in creative media practice, which she gained from the University of Sussex in 2014. While studying in the UK she worked as a freelance video maker and editor for TV and independent film projects. Since 2014 Ganna has been working for Babylon'13 as a film director and editor. She has completed 10 short documentaries for their YouTube channel (which has more than 60,000 subscribers) and some of them have been selected for national film festivals and cinema screenings. As Far as Possible is her first full-length documentary.
Selected Filmography
Hospital (2014); Diana (2015); Where's Our Home? (2015); One Year in Izum (2015); As Far as Possible (2021)