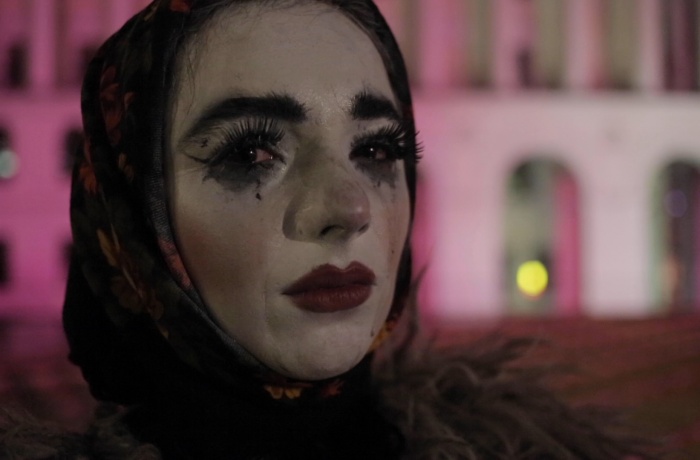 A tragicomic musical documentary exploring the heights of the cabaret genre in the modern world, following the seven female artists of the intellectual freak cabaret 'Dakh Daughters Band'. Zooming in on each of the artists one by one, we discover 7 roles, 7 images of femininity, 7 ways to be oneself, 7 mottos to live by.


Living through a pivotal moment in the history of their country, the Maidan Revolution of 2014, art becomes a way for the Dakh Daughters to reflect upon those events and face the harsh reality of today's Ukraine with wisdom and hope. This political cabaret draws its magic from combining the joie de vivre and the horror of the devastating war — even if we don't see it, its shadow is always there, darkened by the bright stage lights.
CREW:
Director: Irena Stetsenko
Producer: Oleksandra Kravchenko, Oleg Sosnov
Cinematographer: Serhiy Stetsenko
Editor: Mykola Bazarkin, Irena Stetsenko, Viktor Onysko, Tetiana Dorodnitsyna
Sound: Maria Nesterenko
Production
DGTL RLGN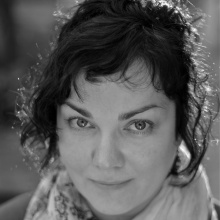 Director
Irena Stetsenko
In 2000 Irena Stetsenko graduated from Kyiv National I. K. Karpenko-Kary Theatre, Cinema and Television University, receiving a diploma in Sound Directing. Worked as a sound producer and sound designer with TV stations, documentary film productions, and musicians. Since 2013, she has been fully attached to the Freak Cabaret Dakh Daughters Band as a sound producer and a director of their music documentary video-stories. In 2017 graduated from Serhiy Bukovsky Film Program on Directing Documentary Film.
Selected Filmography
Roses. Film-Cabaret
(2021)