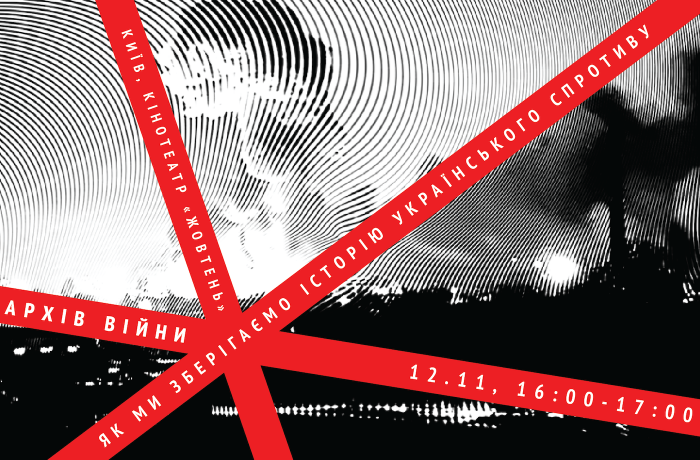 The War Archive is a unified database of video and audio materials about the war in Ukraine. The team of Docudays UA stores and organizes evidence of the war in it. Millions of people have become victims and witnesses of numerous crimes. Using the simplest means of documentation, we can make these crimes visible and help punish the perpetrators. We can also tell the world about how it is to live during a war.
Since the full-scale war began, the world has witnessed thousands of video and audio recordings of what is happening in different parts of Ukraine. Every piece of footage, every voice message is a part of the new history we are creating together.
To make these materials available for use against the aggressor in criminal courts, journalistic investigations, research and art, they have to be collected and stored professionally.
During the presentation, the project team will discuss:
the vision and mission of the War Archive — Roman Bondarchuk, Art Director of Docudays UA
the structure of the Archive's storage — Dmytro Bahnenko
the process of tagging and verification of materials added to the War Archive — Iryna Sydorenko
the process of interviewing witnesses of war crimes — Tetiana Symon
collaboration with human rights and other organizations which record materials about the war at all levels in one way or another — Maria Tsypyashchuk
Facebook event