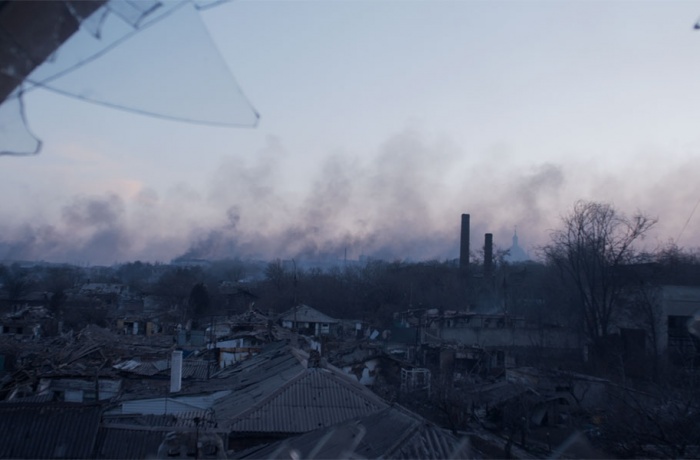 With the beginning of the full-scale invasion, a Lithuanian filmmaker returns to Mariupol where he made a film six years ago. He wants to continue capturing the city's life under the threat of war. The battle for Azovstal is raging in the distance, we can see the Mariupol Drama Theatre, marked as a shelter for children. The film has been created from rescued footage fragments filmed by Mantas Kvedaravičius, who was captured and killed by the Russian military in late March 2022.
CREW:
Director: Mantas Kvedaravičius
Producer: Uljana Kim, Mantas Kvedaravičius, Nadia Turincev, Omar El Kadi, Thanassis Karathanos, Martin Hampel
Editor: Dounia Sichov
Sound: Rana Eid, Lama Sawaya, Sherif Allam, Rob Walker
Production
Studio Uljana Kim, Extimacy Films, Easy Riders Films, Twenty Twenty Vision; With the support of Lithuanian Film Centre, Medienboard Berlin Brandenburg, CNC, Lithuanian Radio and Television Group.
Sales:
The Match Factory GmbH, Domstrasse 60 / Cologne 50668 / Germany,
[email protected]
, +49 221 539 709 0
Awards
Golden Eye special jury prize, Cannes Film Festival, 2022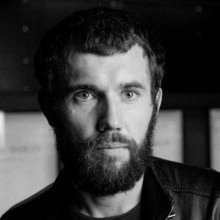 Director
Mantas Kvedaravičius
Mantas Kvedaravičius
(1976-2022) was a Lithuanian-born filmmaker with a degree in social anthropology from Cambridge University. His first documentary film,
Barzakh
was selected in numerous festivals and won several awards, including the Amnesty International Prize and the Ecumenical Jury Prize at the Berlinale in 2011. His following two films,
Mariupolis
(2016) and
Parthenon
(2019) were selected at the Berlinale and the Venice International Critics' Week, respectively. Mantas Kvedaravičius was captured and killed by Russian Forces in the end of March, 2022 in Mariupol while documenting Russia's invasion of Ukrainian territory.
Selected Filmography
Barzakh
(2011),
Mariupolis
(2016),
Parthenon
(
Parthenonas
, 2019)