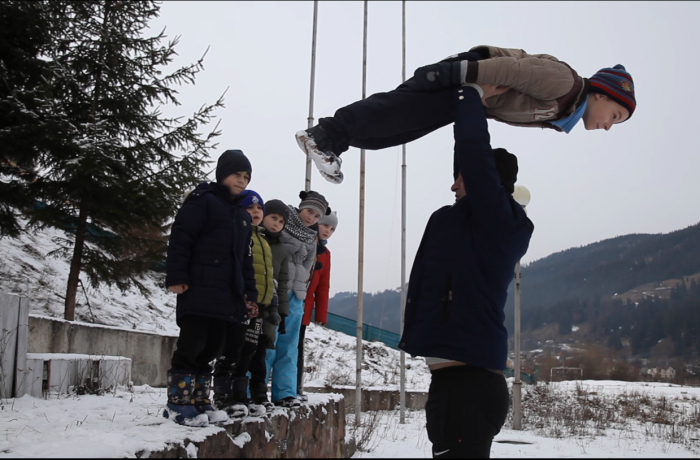 The story of a ski jumper who does not know how to land.
Vasyl is a professional ski jumper. After six years of his active career, he had an injury. Vasyl became a professional coach, and now he has a unique approach to the children he works with. He teaches them to cope with fear and self-doubt. The conditions of the available equipment and the ski jumping hill at the sports school are far from ideal. Vasyl is fighting with the reality he is trapped in. He is a restless dreamer, and this makes him the main antagonist for himself.
CREW:
Production:
Point of contact:
Festivals
Ex Oriente Film
2019 / East Doc Platform 2020, East Silver Market, B2B Doc, CEDOC, EurasiaDOC, Docu Talents from the East at Sarajevo FF, BelDocs industry section.