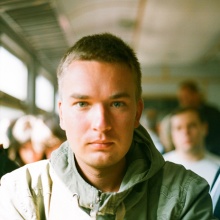 Biography
Yuriy Hrytsyna is a photographer, filmmaker, film critic and anthropologist. He was born in Lviv, Ukraine.

He is the CEO of the film label Société des Amis du Peuple. His areas of interest include temporary archives, amateur videos, digital anthropology, memory, and nostalgia as mobilizing and demobilizing projects.

Filmography:
The Language and the World (2011)
Varta1, Lviv, Ukraine (2016)
Far from Lviv (2020).
Participation in film(s):
Company(ies):