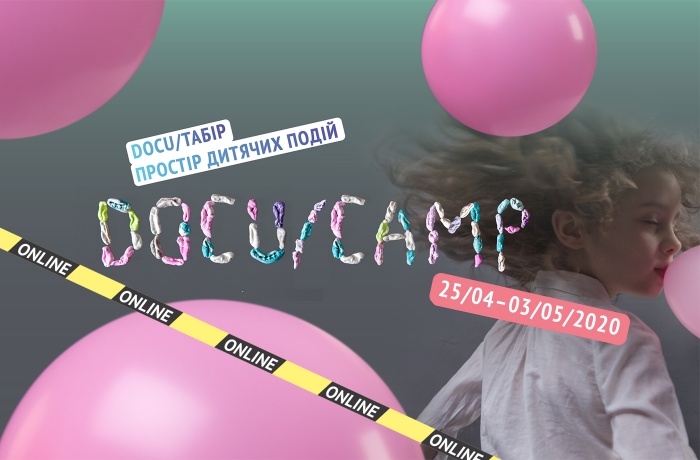 Not so long ago, only two months, we planned that the participants of DOCU/CAMP would make their own – and, for some of them, their first – documentary while travelling around the city and talking to other people. Together with Anna Korzh, Oleksandra Lunina and Anna Lysun, we drew the possible routes for these trips, but we could not imagine that our young documentary filmmakers would have to travel from their living room to the balcony, then to another room, and through the corridor to the kitchen, while the online format would replace live conversations with other people.
Analysing the events which have cardinally changed our usual way of live, we, at the same time, feel that right now we are getting that unique experience which we want to capture – in our memory, in photos, in video stories. So the Quarantine will become the topic of our teenage Documentary Studio, which will hold its classes on 25 April – 3 May.
Since even online, we will be able to work with only a limited number of children and teenagers, we ask you to fill in the registration for at this link until 20 April.
Teenagers from any place in Ukraine, aged 10 to 14, can participate in the competitive selection process. Of course, all classes will be held online and free of charge.