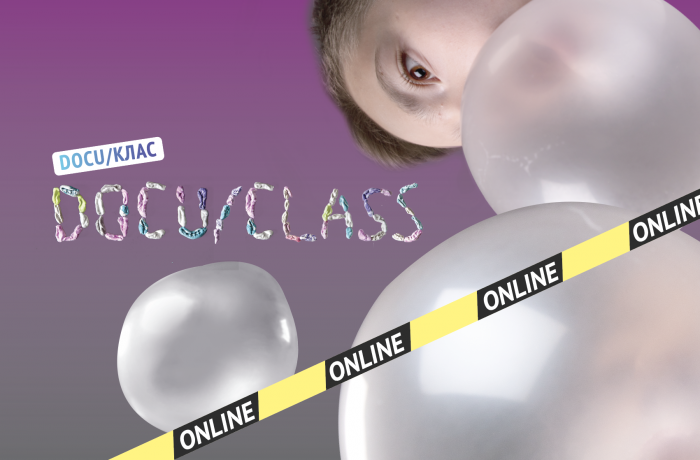 This year, DOCU/CLASS will take place online between 25 April and 3 May in the format of live streams which everyone will be able to participate in and ask questions for the workshop speakers.
The DOCU/CLASS programme includes creative conversations with filmmakers, film critics and festival programmers; presentations of audiovisual projects searching for opportunities to overcome polarization and develop inclusivity in society using visual storytelling; panel discussions with industry professionals on the strategy of film distribution in the international market and the challenges faced by the film community as a result of the pandemic and the crisis of cultural policy.
When: 25 April – 3 May
The online live streams will be held on the Festival's main page: docudays.ua
The schedule will be published soon.