Portraits of the Donbas's kids, teens and youth in the mining towns and villages along the front line. Christopher Nunn's focus catches everyday life, from beaches in the middle of an industrial town, a road bar, to the kitchens of small apartments. The photographs were taken during his journeys to the east from 2014 to 2018. The photo exbition will be open for the visitors 21-26 March at IZONE Creative Community.
"Photographs do not exist" is a quote attributed to the well-known researcher John Tagg. He himself thinks that this is an incorrect interpretation of his statement that "photographs do not exist as a coherent medium"[1]. This phrase can be more accurately interpreted as an absence of a specific identity, a mysterious artistic nature or 'essence' attributed to photographs by modernism.
If we can name a characteristic trait instead, it should rather be an excess of photographic meaning or a priority over any possible interpretation[2]. Tagg is also convinced that no discourse field, whether 'political' or 'artistic', is capable of stopping the "tireless production of the photographic meaning in its fullness"[3]. At the same time, only these stops can be regarded as events where this medium's meaning takes place.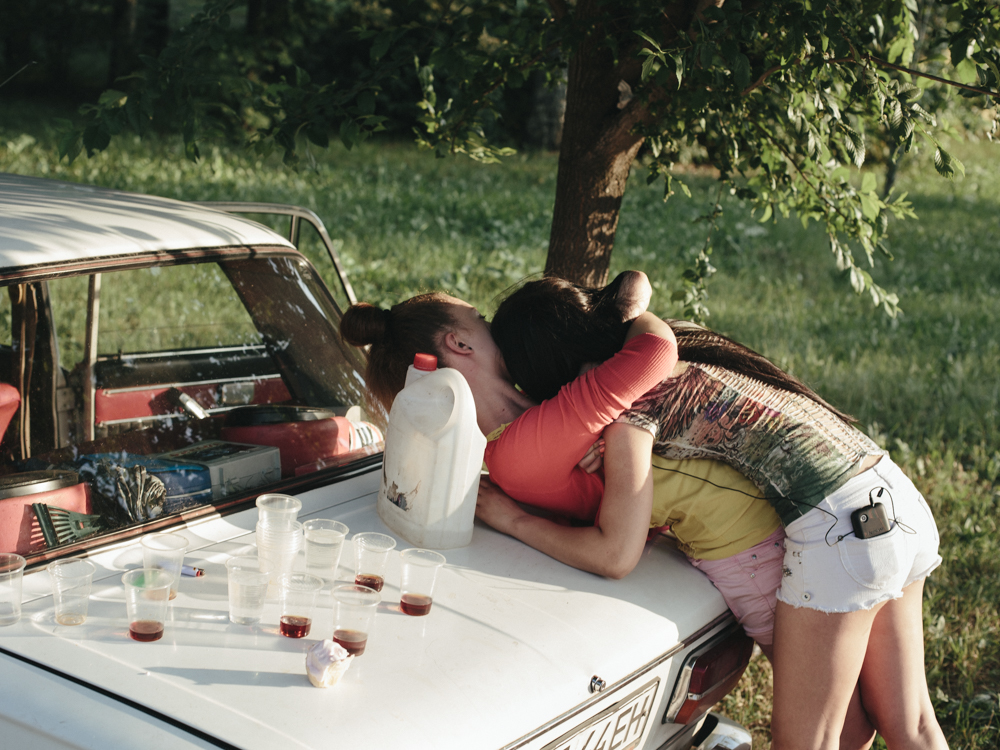 From The Donbas Youth series
The sessions of an unfinished series by Nunn, shot through 2014-2018 in the mining towns and villages of the Donbas, unfold somewhere in between journalism, anthropological exploration and a gallery space. The title itself – The Donbas Youth – is reminiscent of the Soviet and post-Soviet press, or a civic organisation, a unit of contemporary democracy referring to a certain association, or at least intending to represent it.
A series portraying people in their everyday environment makes us remember the passionate and somewhat unattainable socio-anthropologic desire of photography throughout various time periods (such as the projects of August Sander and Zofia Rydet). This wish is only a step away from an archive – the controversial 'new black' of Ukrainian art studies seeming to pose seriously as an "unbiased and clear instrument"[4].
As we continue to talk in terms of desire, our viewing intention will be directed at something we don't know about the young people in the portraits. At something they don't know about themselves yet. This elusive 'something' should open up new trajectories, promising new semantic links and the elimination of common and unavoidable dichotomies.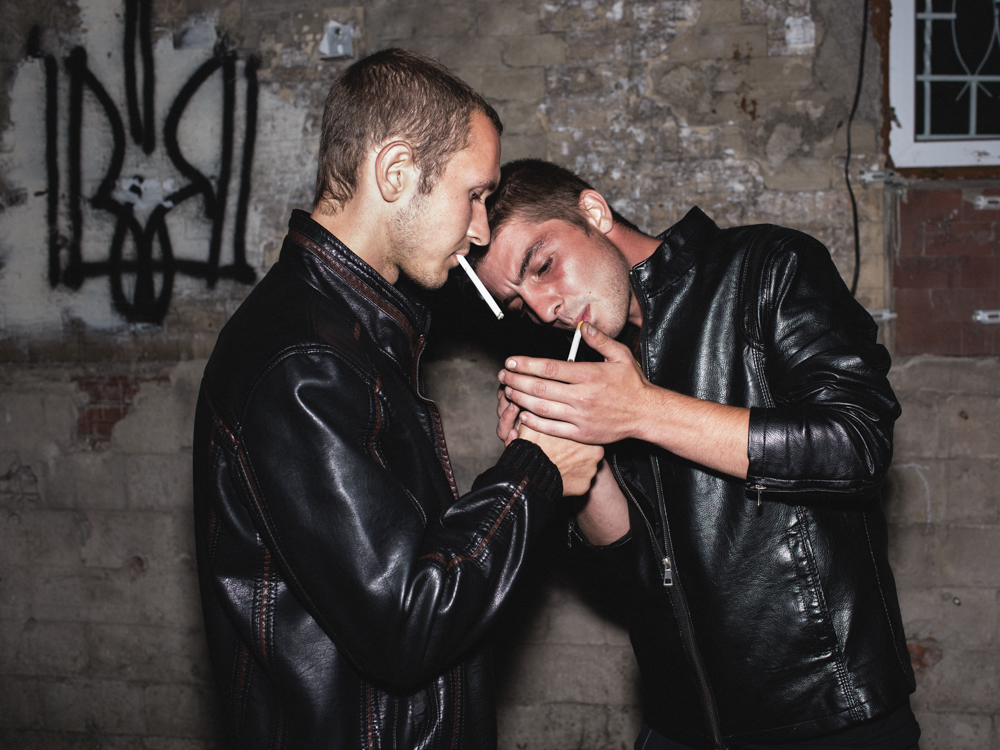 From The Donbas Youth series
Any project about Eastern Europe by a Western European photographer will arouse suspicions of a colonialist view. True, many cannot move beyond this kind of perception, continually exoticising Eastern European countries (for example, the discussion around the Calvert 22 organisation which has appropriated the representation of the post-Soviets by narrowing it to Russian).
Christopher Nunn, on the contrary, does not seem to be hunting for the trademarks of the post-Soviet space such as typical apartment buildings and elements of domestic life. He shoots miners and 'ultras', young people wearing Ukrainian military uniforms and those in uniforms of the self-proclaimed republics, a rave party, his artist friend, the people he knows and his life at home. However, coming from within the Ukrainian context, we ourselves are very aware of another problem related to representations of the Donbas: stigmatisation and social racism. Although numerous programmes aiming to resolve this problem are already in place, the field of art is where the transformation processes are most visible.
In a curator's note to one of Nunn's British exhibitions, Ukraine is presented as a territory on the border, with a destabilised political system and beset by war[5]. The photographer is trying to humanise it by noticing everyday life. This almost-universal description of images depicting the population living near places of conflict can really make sense. Nowadays, the representative capacities of photography are entering into a dialogue with less explored instruments: the systems of deep machine learning, automatic video monitoring and face recognition, and many other 'sensory automations' that will change – indeed, are already changing – the way the human eye works. The camera, as Tagg rightly points out, has always been indifferent to anything human[6]. But as long as there are people on either side of it, photography can be considered one of the bulwarks of subjectivity – a subjectivity which is nevertheless becoming vaguer and vaguer.
Oleksandra Nabieva, curator of Christopher Nunn's exhibition The Donbas Youth
---