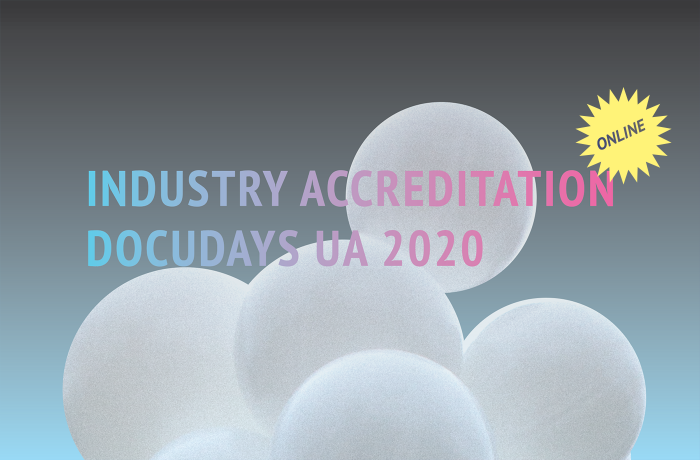 As part of Docudays UA, the DOCU/PRO platform brings together Ukrainian and international film professionals to support, create, co-finance and promote creative documentary films. With your Industry Pass, you get an opportunity to introduce your projects to Docudays UA-2020's international guests, as well as attend the first Ukrainian online documentary projects pitch.
IF YOU HAVE AN INDUSTRY PASS, YOU CAN:
access the closed Industry events (Ukrainian Doc Preview Online, Meet Professionals Online (upon pre-registration).

sign up for individual online meetings with film experts during the MEET PROFESSIONALS Online sessions. Check your email for information about the schedule and the registration form.

attend Webinars on Documentary Funding & Financing (special event on April, 13).

get your Online Industry Guide.

connect with other industry representatives attending virtually DOCU/PRO Online through our 'Who Is Here' list.

have a pack of festival souvenirs delivered to your home.

get a 20% discount on Industry Accreditation for Docudays UA 2021 next year.
Industry accreditation is open to directors, producers, cinematographers, distributors, festival selectors and others actively engaged in the film industry in Ukraine and abroad. The applications are already closed.
In case of any questions regarding the Industry Platform DOCU/PRO or your accreditation, please contact Oleksandra Kravchenko, DOCU/PRO COORDINATOR, at the e-mail address sasha.kravchenko@docudays.ua.