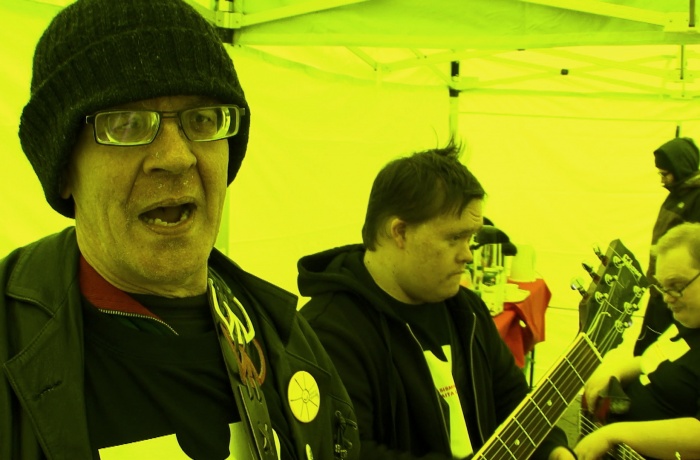 The Punk Syndrome features Finland's most kick-ass punk rock band, Pertti Kurikan Nimipäivät. The band members, Pertti, Kari, Toni and Sami, are mentally handicapped and they play their music with a lot of attitude and pride. The directors follow these professional musicians on their journey from obscurity to popularity. We watch them fight, fall in love and experience strong emotions. They laugh, cry, drink and fight over who gets to sit in the front on the tour bus. Then it's time to make up and go talk to the people in the audience, and tell them how great their band is. Their songs are about problems in society as well as about things that they face in their everyday life: how going to the pedicurist sucks and the misery of living in a group home. The guys give a piece of their mind to both the politicians and people whose attitudes towards people with intellectual disabilities need improving.
Production
Mouka Filmi Oy, Vilhonvuorenkatu 11 A, 00500 Helsinki, Finland, +358 (0) 9 428 60640,
[email protected]
Sales:
Autlook Filmsales, A-1070 Vienna, Spittelberggasse 3/14, +43 720 34 69 34,
[email protected]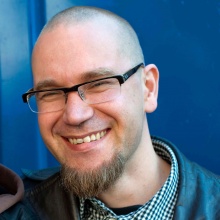 Director
Jukka Kärkkäinen
Jukka Kärkkäinen, born in 1972, has been making documentary films since 2003. Aside from filmmaking, he has been working as a construction worker. His film The Living Room of the Nation has traveled to over 30 international festivals and won a Jussi for Best Documentary in 2010. He is a co-founder of the Helsinki-based production company Mouka Filmi.
Selected Filmography
Zetor – Born Free (2005), The Smoking Room (2006), Tomorrow Was Yesterday (2009), The Living Room of the Nation (2009), Do You Still Remember Hilma Limperi (2009), The Punk Syndrome (2012)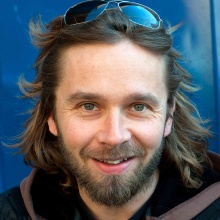 Director
J-P Passi
J-P Passi, born in 1974, graduated from Oulu's Institute of Arts and Crafts in 2000 and immediately started working as a cinematographer. He also directs and writes screenplays. Passi has been a regular collaborator with Mouka Filmi since the company's inception in 2006. With The Punk Syndrome, he shares a directing credit for the first time.
Selected Filmography
The Citizens (2008), Tomorrow Was Yesterday (2009), The Living Room of the Nation (2009), The Painting Sellers (2010), The Punk Syndrome (2012)