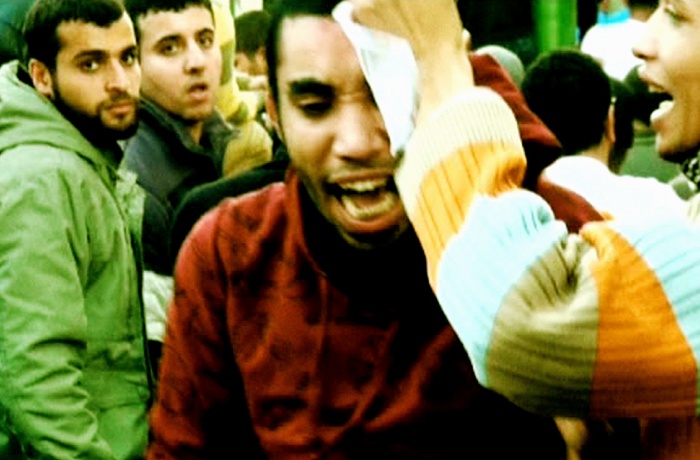 January 2011, downtown Cairo. A close-knit group of activist friends struggle to stay alive and stick together as waves of protests escalate around them in their neighborhood near Tahrir Square during the first chaotic days of the Egyptian Revolution. Armed with cameras and focused determination, directors Omar Shargawi and Karim El Hakim take to the streets to capture the historic events out of view of the world's media. What emerges is an astonishing cry for unity. As the violence and uncertainty build, Karim and his young family's apartment becomes ground zero. Friends and neighbors flock together, fighting to survive the counterpunches thrown by police and the armed gangs of thugs swarming the streets below their balcony.
Production
Globus Film Produktion ApS, Begoniavej 9A, 2820 Gentofte, Denmark, 0045 22138828
Sales: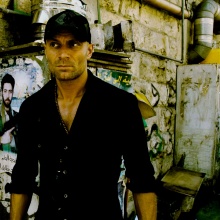 Director
Omar Shargawi
Omar Shargawi was born in 1974 in Denmark of a Danish mother and a Palestinian father. He started his career as a photographer. My Father from Haifa was the director's personal documentary debut. It won the Muhr Arab Documentary Special Jury Prize and the people's choice award at Dubai, and the Film Academy of Denmark's 'Robert'. In 2012 Omar was rewarded with the Nordic Film award, the most important talent award in the Danish Film Industry.
Selected Filmography
(selected): Go with Peace Jamil (2008), My Father from Haifa (2009), Do Not Forget Me Istanbul (2011), ½ Revolution (2012)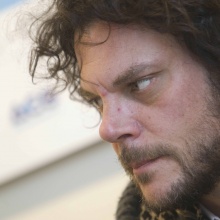 Director
Karim El Hakim
Karim El Hakim is a multi-award winning director and cinematographer, closely focused on social-issue content emanating from the Middle East. Karim is also highly active on the Cairo cinema scene, having shot and produced a handful of short independent films. Karim is Egyptian/American and graduated from Tufts University in 1991 with a BA in Art & Art History.
Selected Filmography
(selected): ½ Revolution (2012)