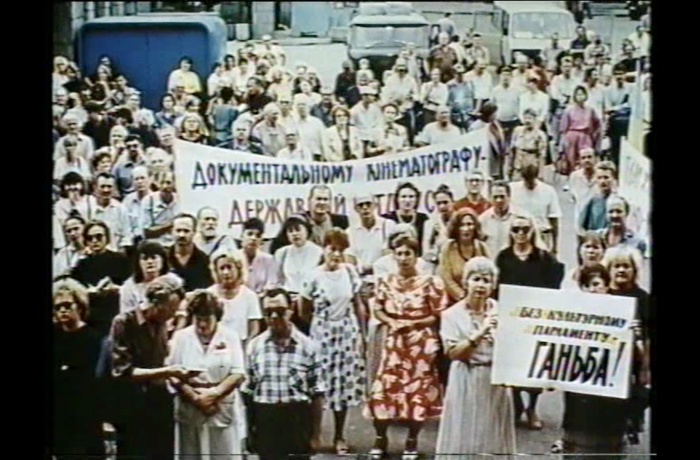 Recently documentary filmmakers have been filming mass protests in the streets of Ukrainian cities, and now they themselves have to organize demonstrations in order to receive an opportunity to film. During the first years of Ukrainian independence, the production of chronicle and documentary films was cut to a minimum. The lack of financing or any state support whatsoever drove the veteran of Ukrainian documentary film, Israel Goldstein, to state: "The authorities are preventing us from filming because they are afraid that in several decades, the viewers of our films might ask: who was in power back then? Who put the people in such a state?" Today, the 'authorities' are well-known to everybody, but there is almost no film evidence of the consequences of their work. A Farewell to Cinema demonstrates why it happened this way: the filmmakers had to work as doormen, the studios were closed down, film financing was stopped. This film is one of the most radical in the genre 'cinema about cinema: this is a film about the way that cinema ceased to exist.
Production
Українська студія хронікально-документальних фільмів / Ukrainian News and Documentary Film Studio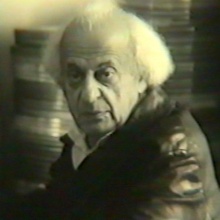 Director
Israel Goldstein
Israel Goldstein was born in 1918. He is Ukrainian/Soviet cameraman and film director, maker of over 100 documentary films. Frontline cameraman, participant in the Battle of Stalingrad. His films include The Wall (1988), Babyn Yar (1989), The Cry of a Bird (1990), A Leaf of the Notebook (1993), A Farewell to Cinema (1995).