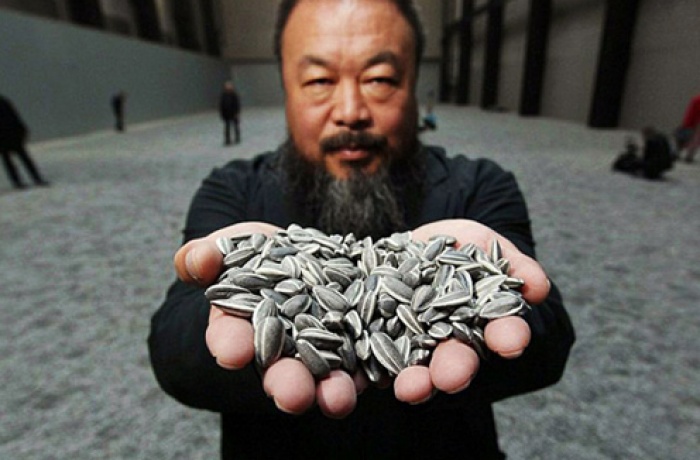 The DOCU/CHINA series of screenings, organized by the International Human Rights Documentary Film Festival Docudays UA and PichukArtCentre, will conclude on October 6 with Ai WeiWei: Never Sorry. DOCU/CHINA - the best new documentaries dedicated to the socio-political and cultural situation in today's China - is held as part of "China China", a major group exhibition including eleven Chinese artists of different generations, focusing on the tension between individuality and collective thinking - a subject, which not only defined Chinese history and continuously shapes contemporary society but equally gains importance in the West.
Ai WeiWei: Never Sorry (2012) is the first feature-length film about the internationally renowned Chinese artist and activist Ai Weiwei. The film examines the complex intersection of artistic practice and social activism as seen through the life and art of China's preeminent contemporary artist. Also, this documentary created by film director and journalist Alison Klayman provides a nuanced exploration of contemporary China.
Screening of the films starts at 18:00 on the 6th floor in the SkyArtCafe. Due to a limited number of seats we kindly ask to register beforehand by calling +38 044 590-08-58 or mailing at [email protected]. Registered participants will have priority entry to the art center.
For attention of mass media:
Accreditation requests must be sent to [email protected]