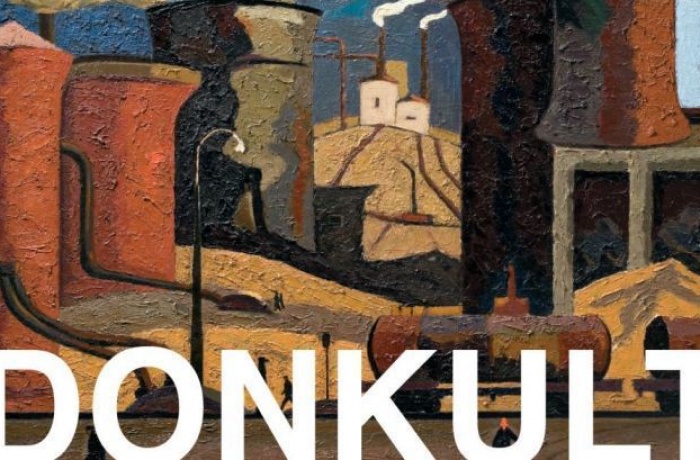 On 28 October the museum "Cultural Treasures of Ukraine" will house the national Forum "Donculture – cultural depths" which will present samples of cultural heritage of Donbas. The Forum is planned not only to familiarize the audience with works of artists born in Donbas but also to prepare the ground for further discussion of cultural sphere functioning in the region, comprehension of human reasons and consequences of the events which are taking place in the East of Ukraine now and also to identify strategies and ways of counteracting them by means of culture.
The exhibition project will present expositions of more than 200 works created by artists from Donbas in the 19th and 20th century starting from Arkhip Kuindzhi to Roman Minin. The literature direction will be presented by a mono-performance based on works by Vasyl Stus and a lection about Volodymyr Sosyura. The musical program will consist of concerts of classical music (chamber performance of works by Sergei Prokofiev), pieces of music by modern composers (a mystery play by Victoria Poleva accompanied by the philharmonic orchestra) and musical performance by the band "Dogs in outer space".
The cinema program enumerates many films screened to Ukrainian spectators in different years by Docudays UA. Among them "Workingman's death" by Michael Glawogger, "The Other Chelsea" by Jakob Preuss and also the film "The Coalminer's day" directed by Gaël Mocaër which will be presented by the Docudays UA program coordinator Victoria Leshchenko on 10 November at 19.30. The program includes many other films which you can learn about at the Forum webpage in Facebook.
Cinema program curators are: a culture and cinema expert Olga Papash and a co-founder of the International cinema and urban studies Festival "86" Nadia Parfan.

Entrance to all forum events is free but charitable contributions are welcome which will be used to help cultural institutions that suffered as a result of the humanitarian catastrophe in Donbas and to organize similar cultural forums.

The exhibition will last from 29 October till 11 November 2014.