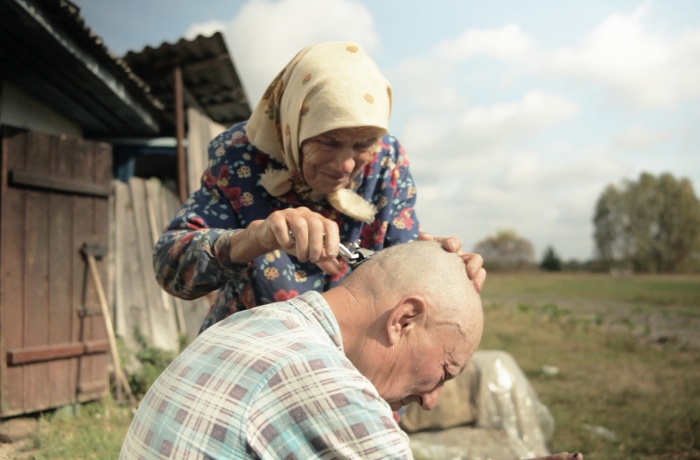 On September 20th – 21th, a charity event "Two days for a life" will be held at the Cinema House in Kyiv, where art organizations and festivals will present domestic and foreign feature, documentary, and animated films. The money raised at the event will be used for the needs of military hospitals and refugees from Eastern Ukraine.
The event organized by students of production department at the Institute of screen arts of Karpenko-Kary Kyiv National University of Theater, Film, and Television, will be also joined by Docudays UA. For the event, the festival has specially selected three documentaries about Ukraine shown at the festival in recent years.
Two foreign projects - The Other Chelsea by Jakob Preuss and The Coal Miner's Day by Gaël Mocaër – have coal-mining topic in common. Apart from that, The Other Chelsea – the film about the rise of the Party of Regions, its populist techniques and the beginning of social collapse we are witnessing now, bears a new meaning nowadays. And Crepuscule, the film by Valentyn Vasyanovych who himself names this work the most powerful of all his films, tell rather about the eternal, about love and hope, life and death.
Instead of entrance fees, the event calls for donations.
The funds will be raised solely by the volunteers of Kryla Feniksa and Myr i Co. the raised amount will be released on September 21th at 8 PM before the final screening of the film Two Days by Georgiy Stabovyi.


Screening schedule:
20.09 – 1PM – 10 PM
21.09 – 1PM – 10 PM
The detailed schedule of Docudays UA screenings and other films will be soon published on the Facebook group page. Join the event and follow the updates here: https://www.facebook.com/events/488453524624895/?ref_newsfeed_story_type=regular